Description
Art For Eternity & The Revue Cinema Presents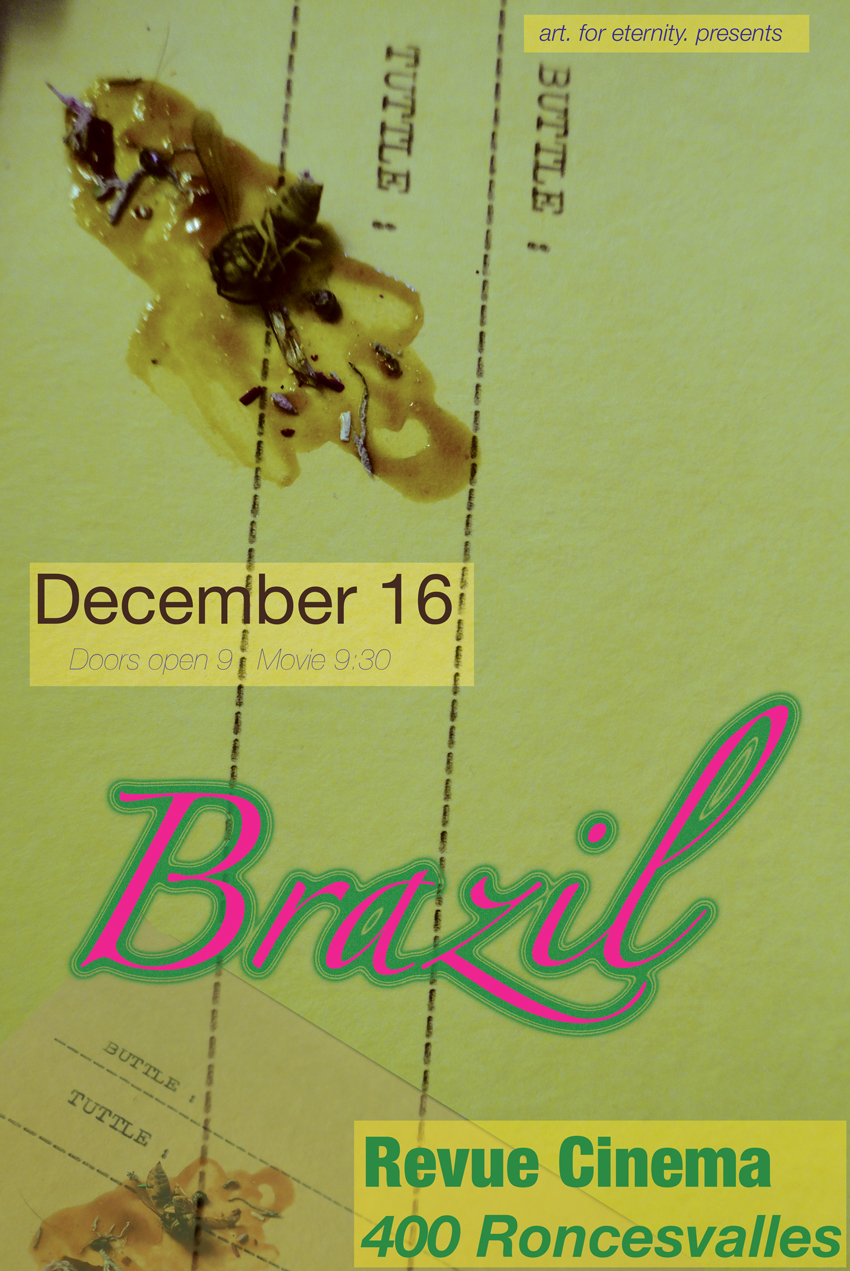 Brazil

UK 1985 142min. 14A
Directed by Terry Gilliam
Starring Jonathan Pryce, Robert Deniro, Katherine Helmond
Terry Gilliam (Monty Python, 12 Monkeys) brings to bear the full power of his idiosyncratic genius in this bleak antifascist fantasia. Set in a dysfunctional bureaucratic nightmare of enforced conformity where hope is present only in dreams, while the system subverts human relationships and the regime's information machine holds life and death in the balance. As Richard Corliss wrote: "A terrific movie has escaped the asylum without a lobotomy. The good guys, the few directors itching to make films away from the assembly line, won one for a change." A seasonal classic to savour, complete with one of the most infectious theme songs of all time. - Will Austin.
Presentation format: 2K DCP
Doors open at 9pm, Film at 9:30pm. Licensed event.