Description
ART FOR ETERNITY
GEORGE A. ROMERO TRIBUTE
MARTIN - on 35mm!
USA 1978 95min. 18A
Directed by George A. Romero
Starring John Amplas, Christine Forrest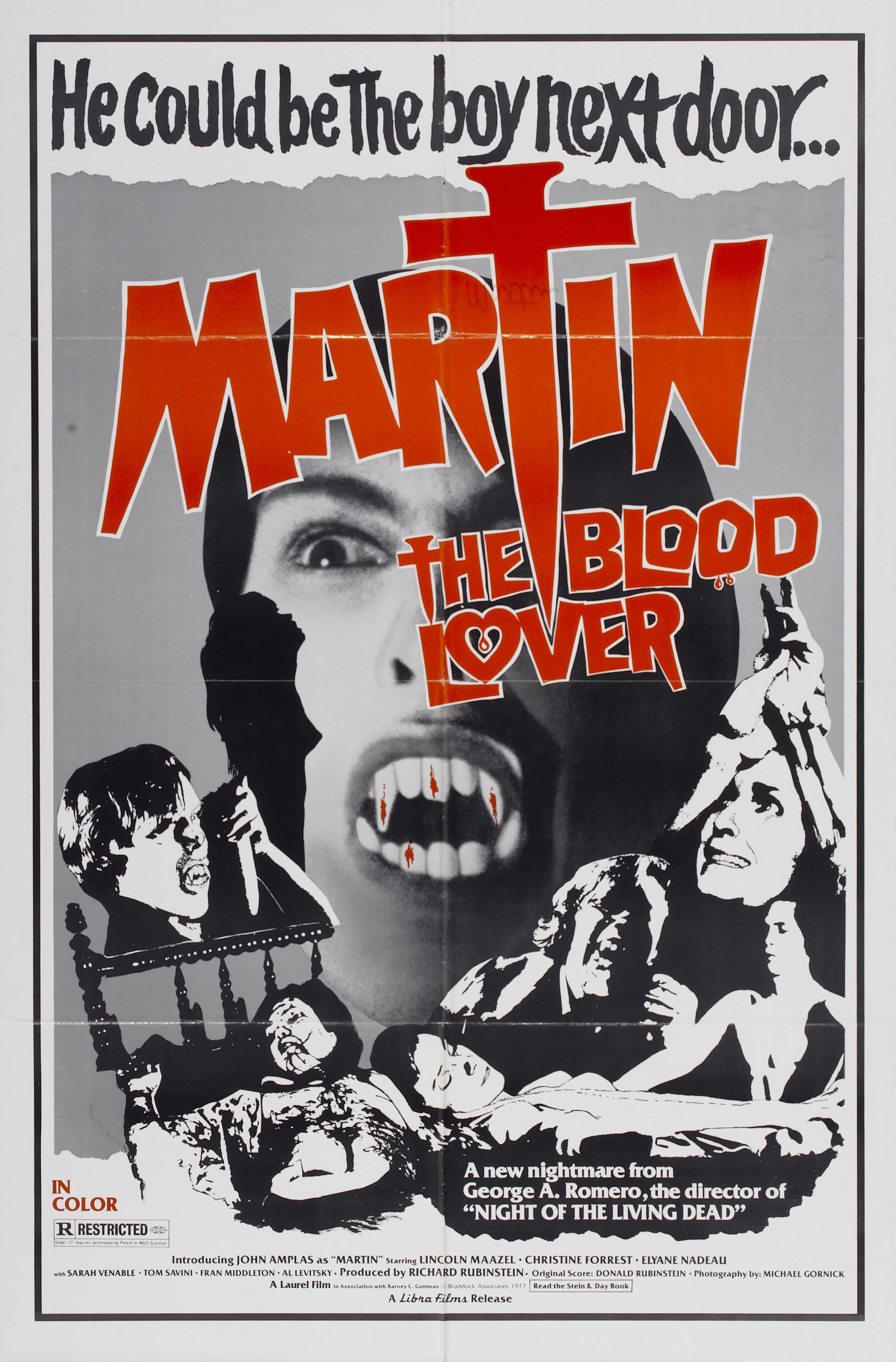 We honour the memory of visionary horror pioneer (and Toronto resident) George A. Romero, who died in July, with a 35mm screening of Martin, his 1978 down-beat vampire tale. As he did to zombies in 1968 with Night of the Living Dead, here Romero breaks down the conventions of the vampire film, even sometimes mocking them (he was no fan of the classic Universal horror films, that's fore sure). The film's titular character (John Amplas), a mentally unstable young man who believe's he's a vampire, goes to live with an elderly cousin in a small Pennsylvania town. Romero felt a close personal connection to the film, displaying his native Pittsburgh during a period of economic decline (the film-processing industry, once thriving, was shuttering as news gathering switched to video). As the film's characters and surroundings blend from fantasy to reality, the film showcases the filmmaker's "lament for the fantastic," as Richard Lippe once put it: "[He] documents a culture that insists on conformity and exists on the foundation of materialism." And yet Dawn of the Dead, Romero's lament on commercialism, was right around the corner. Martin is a sublime, underrated entry into the filmmaker's cannon.
Classic Romero trailers on 35mm to precede the film.
(35mm print courtesy of a private collector)

Organizer of Art For Eternity Presents: George A. Romero's MARTIN (1978) - 35mm!
The recently renovated Revue Cinema is Toronto's premier not-for-profit community cinema. We offer great second-run Hollywood fare, insightful programming like our Silent Revue series — where classics from the silent era are accompanied on live piano — Food in Film, Designing the Movies, annual galas, retrospectives & numerous other community offerings. The Revue opened in 1912, making it the oldest operating cinema in Toronto. Support us by becoming a member & enjoy great perks throughout the entire year!