Description
Art For Eternity Presents!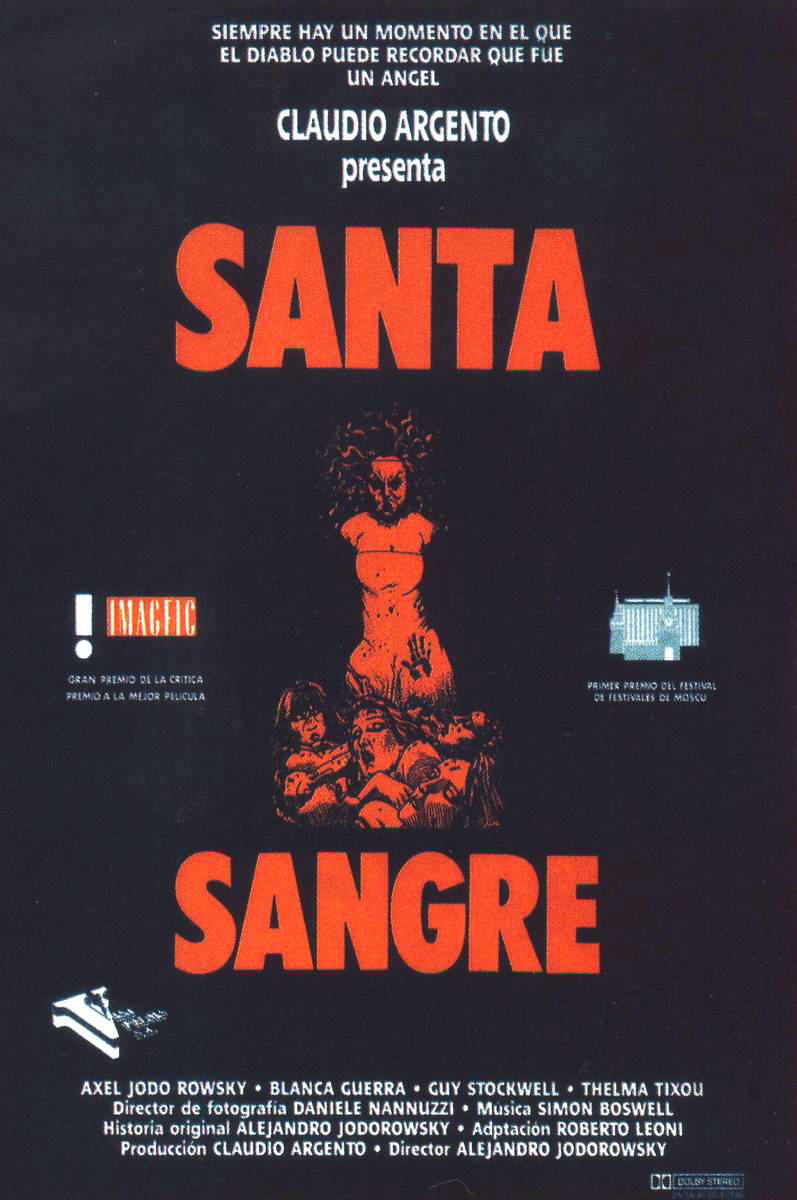 SANTA SANGRE
MEXICO 1989 122 minutes R
Directed by Alejandro Jodorowsky
Starring Axel, Adan, & Teo Jodorowsky, Blanca Guerra, Guy Stockwell, Thelma Tixou
Alejandro Jodorowsky ( Holy Mountain, El Topo ), master of the lurid and surreal, twists dream and reality into shocking madness in the bizarre Santa Sangre. Recounting his relationship with his parents and starring Jodorowsky's sons, its a family affair featuring religious cults, circus freaks and burlesque dancers in an absurdist horror fantasy in which a man becomes his mother's arms. Proudly presented on 35mm film !
Licensed event. Doors open at 9pm, Film at 9:30pm.