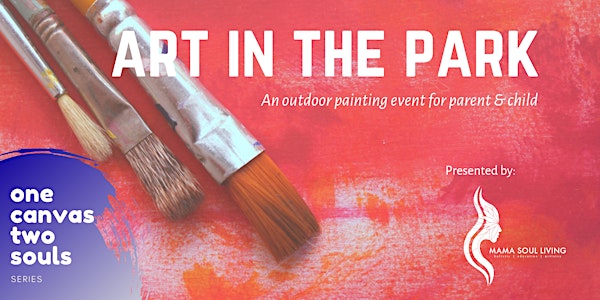 Art in the Park
When and where
Location
High Park 1873 Bloor Street West Toronto, ON M6R 2Z3 Canada
Description
How many of us have lost touch of how to create and connect with our child, besides the typical parent & child roles, sometimes finding an activity to do together is not always easy. As a painter I realized that my boy started to want his say on my canvas at the age of 5. I knew colour fascinated him and creating together would be so fun.
So I created the Art in the Park event, 1 of 3 events from my new series One Canvas Two Souls
Art in the Park will be coupled parent and child creating art together on one canvas. This event for the child will be Fun, Creative and for the parent, Connected, intimate. Both will get to know eachother at an equal level. Both of you will have fun! and create art together!
I will guide you both and connect you to the beautiful surroundings of mother nature in High Park & then to connect with eachother and build an image for the painting... together! Whether you are dad or mom and you come with your son or daughter, this will be a beautiful work of art between two soul mates.
All art supplies will be provided, I just ask that you bring your own blanket (BYOB!) and / or a camping chair.
As a Vegan Chef, I will provide delicious snacks as well!!

COME ON PAINTING WITH YOUR KID IS FUN! You will be supported and guided and the best part is that you will discover something new about who you are and your child..and vice versa!
Fine print!
No experience required
Minimum age for child is 6 years old
Space is limited to 10 couples (20 people)
Advise of allergies by emailing me