Online 6-session workshop series pertaining to art journaling
About this event
The Brain Injury Association of York Region is pleased to present a 6-session weekly workshop series that builds on the principles of Art Journaling.
Hosted by Salima Andany, Expressive Arts Facilitator, Clinical Social Worker & founder of Paint It Out! Therapeutic art
--
**We have 10 workshop kits that will be supplied free-of-charge for the first 10 participants to register for this workshop series (who wish to obtain a free kit). We will announce a pick-up date for the kits to be picked up from Neurocore Physiotherapy (9140 Leslie Street, Richmond Hill)**
Workshop kits include the following items:
Gesso
Gel Medium – Matte
Mod Podge Matte or Gloss options
Mixed Media Journal 9"x12"
Charcoal Sticks
Pastels
Paint Brush Set
Acrylic Paint
Water Colour
Glue Stick
Coffee and Tea
Envelopes
Pencil
Sharpie Pen Style
Tissue Paper
Construction Paper
Felt Swatches
Participants to provide the following items:
Photograph copy
Butterknife
Pen
Nature fabrics (leaves, sticks, grass, flowers, etc)
Texture fabrics (yarn, string, old clothes, coffee filter etc)
Magazine, Newspaper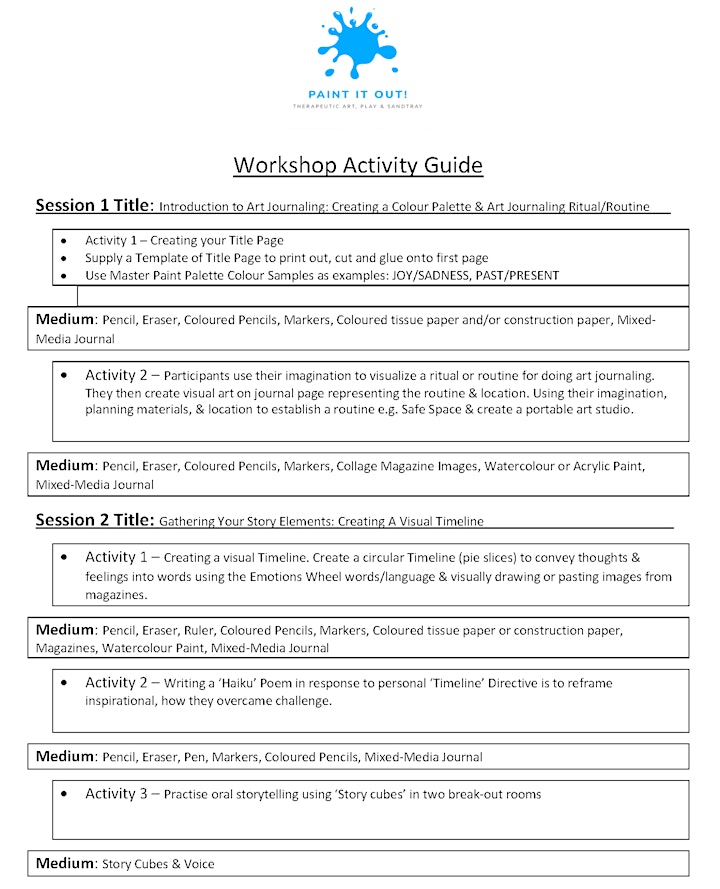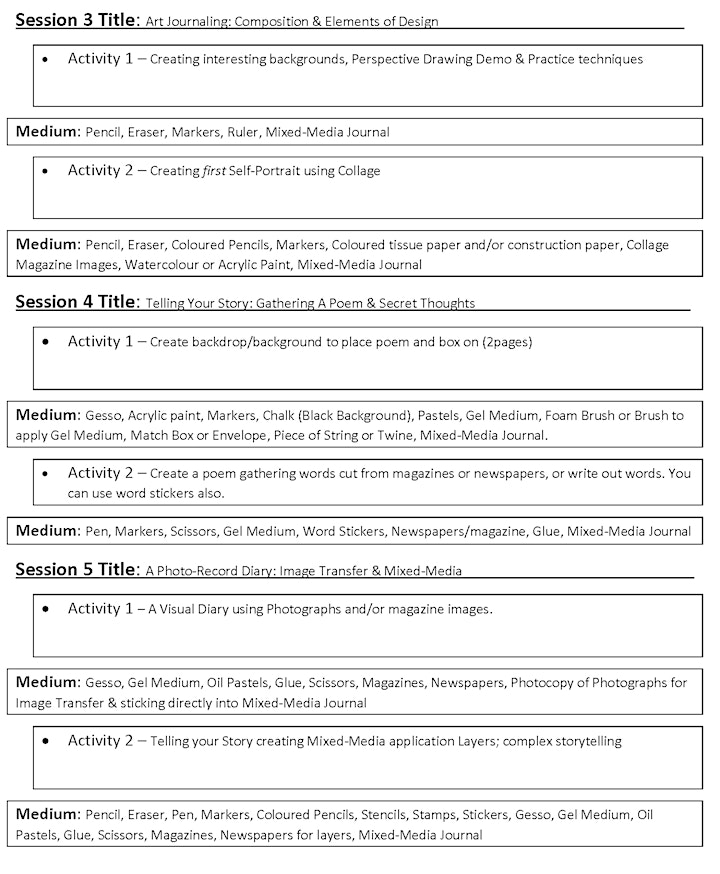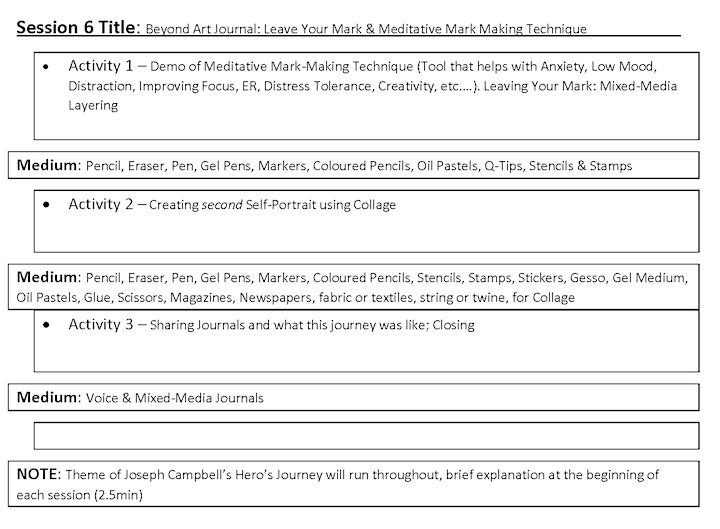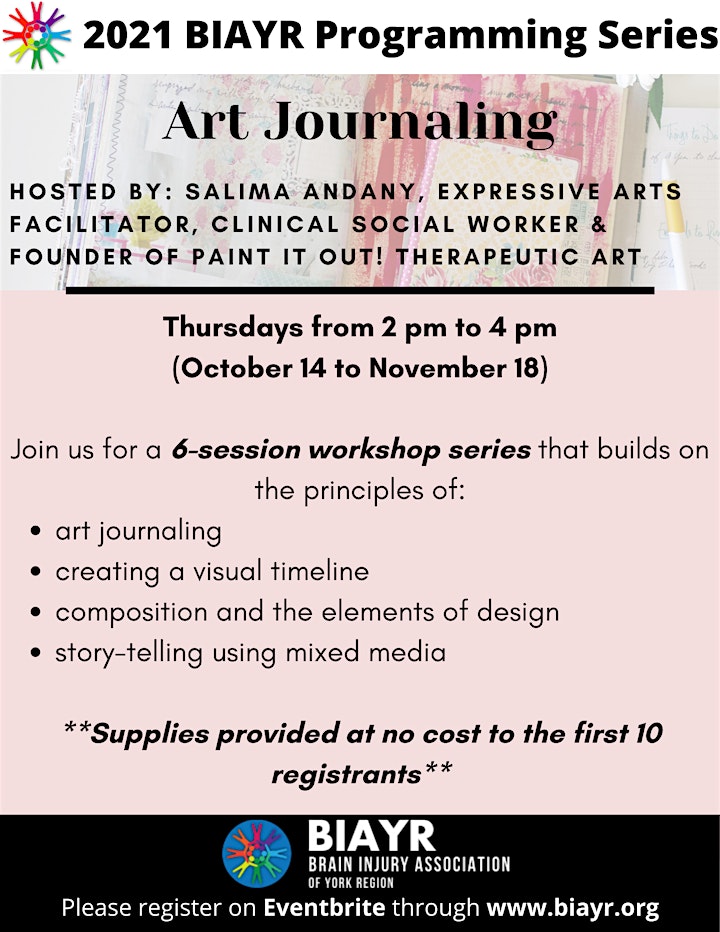 About Salima Andamy:
Salima Andamy is an Expressive Arts Facilitator, Clinical Social Worker & founder of the therapeutic art group, Paint It Out! Drawing from her personal experiences of trauma and using art to heal and overcome, Salima approaches exploration from a person-centered approach supporting participants through the journey of self.