Description
The word "Witch" elicits many opinions and visual references often inspired by old folk tales, Hollywood depictions, and tainted historical events. But what does it mean to be a Witch today?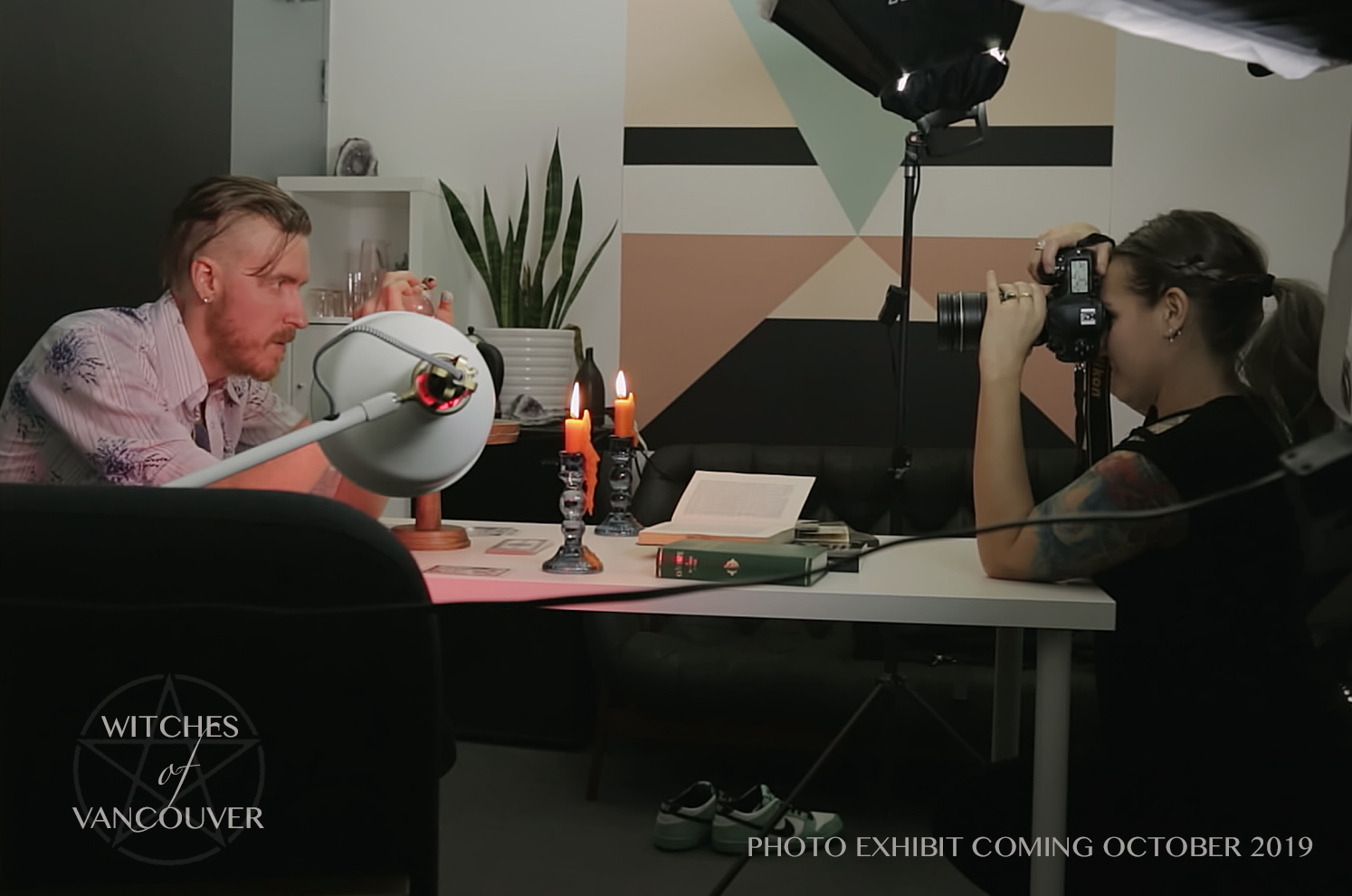 "Witches of Vancouver: Coming out of the Broom Closet" is a photo-documentary series by local photographer, Jessie Robertson Photography. Through interviews and portraits, eleven Vancouver based self-identified Witches speak candidly about their paths, and what it was like to come out of the 'broom closet' in a society that still often shutters at the word, "Witch".

Jessie Robertson has been a practicing Witch for over 20 years, and a Photographer for almost as long. In that time, she experienced many different reactions from people when she would come out as a Witch. In more recent years, Jessie has had the honour of meeting and conversing with a variety of Witches; all of whom expressed individual paths and connections to the word "Witch". The inspiration for "Witches of Vancouver: Coming out of the Broom Closet" came from those engaging conversations.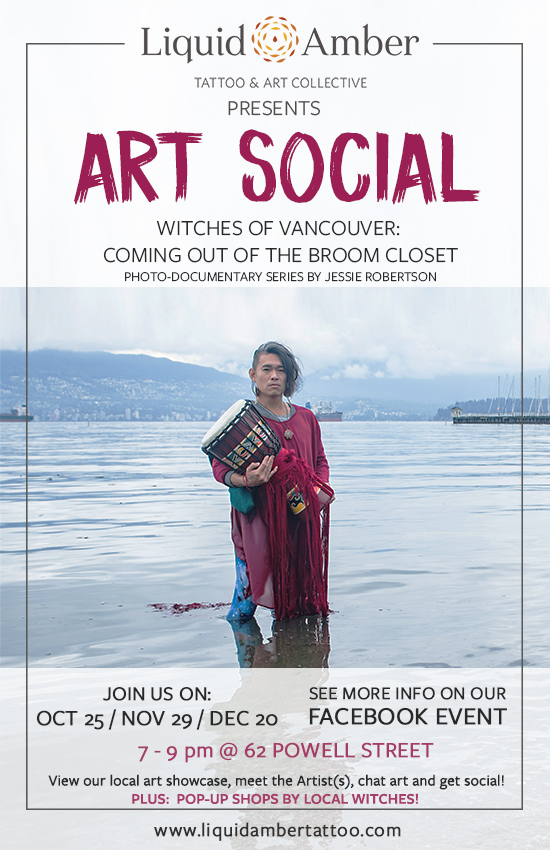 What's next for Witches of Vancouver?
Jessie's photo series inspired filmmakers Luvia Petersen and Derek Langer to adapt the idea into a documentary (to be released in 2020). With many misconceptions around the word "Witch", this series hopes to shine a light on this mysterious and misunderstood subculture.
---
Showcase dates are October 25th, November 29th and December 20th from 7-9pm at Liquid Amber Tattoo & Art Collective's, ART SOCIAL. View the photo exhibit and meet the Witches who are also bringing works of their own craft for sale, turning this tattoo shop into a witchy art gallery and artisan market.
---
Art Social is a FREE ongoing monthly event from 7-9pm on the last Friday of every month Hosted at Liquid Amber Tattoo & Art Collective. Immerse yourself into an evening of art and discover local Vancouver businesses all while enjoying a drink at the cash bar and exploring this tattoo studio turned art gallery.

www.liquidambertattoo.com/gallery