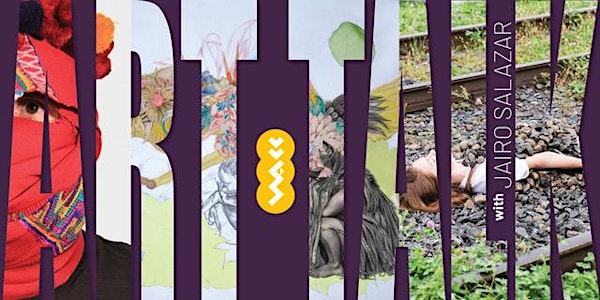 Art Talk: DIASPORAS – Latin American Artists in Canada
Join us on November 24th for another exciting visual arts talk.
About this event
To what degree are the practices of contemporary artists born in Latin American soil altered once they decide to live overseas? For the final talk of the year, Jairo Salazar will explore selected works by Vancouver-based artists Guadalupe Martinez (Argentina), Carlos Colin (Mexico), and Osvaldo Ramirez (El Salvador). These three artists share, in addition to their Latin American origins, a persistent concern to materialize ideas forged, expanded, and influenced by their experiences as artists who have embraced throughout their practices the diverse challenges and opportunities posed as members of the Latin American diaspora in Canada.
Date: Wednesday, November 24th, 2021
Time: 7:00 pm to 8:30 pm (PST)
*** FREE EVENT ON ZOOM***
---
About the Facilitator
Jairo Salazar earned his M.A. in Art History from the University of North Texas (USA) in 2008. His background includes teaching modern, contemporary, and Latin American art history courses in Colombia, the United States, and currently Canada. His academic research is devoted to issues related to the dialogues between war, catastrophe, and trauma in contemporary art. He currently works as an art history instructor at Coquitlam College and collaborates as a guest lecturer for Mobil Art School in Vancouver, Canada.