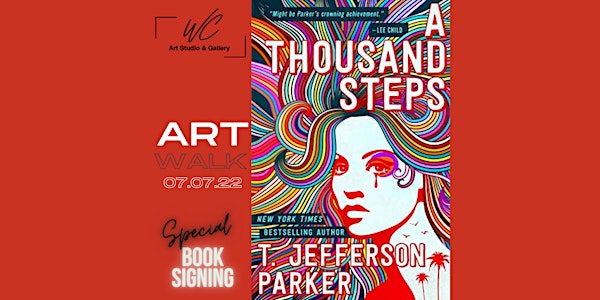 Art Walk - First Thursdays!
WOODS COVE ART GALLERY PRESENTS: FIRST THURSDAYS ART WALK 6pm–9pm Registration Recommeded as space is limited! *Free trolley service
When and where
Location
Woods Cove Art Studio and Gallery 1963 South Coast Highway Laguna Beach, CA 92651
About this event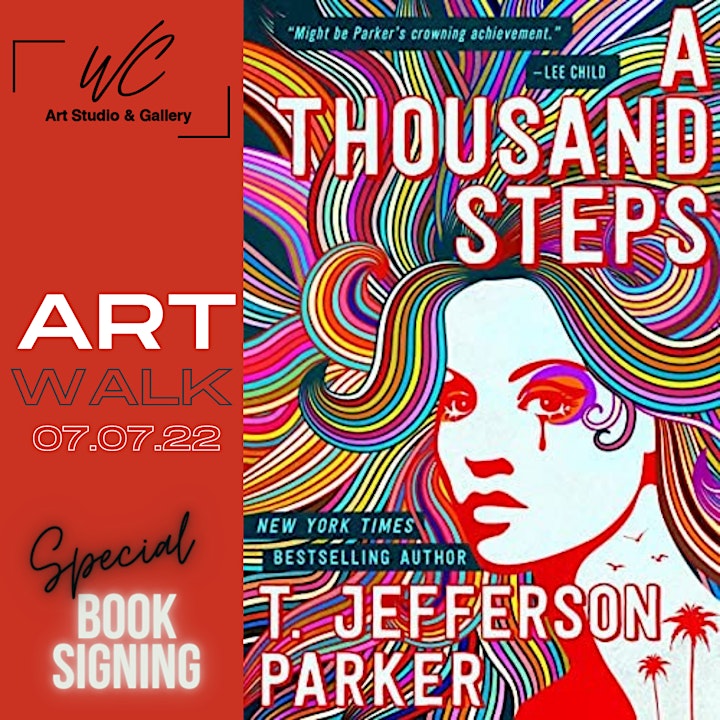 FIRST THURSDAYS ART WALK
Join us for First Thursday Art Walk, July 7, 2022.
Best selling Author, T. Jefferson Parker will be at the gallery doing a special book signing for his new book "Thousand Steps", based upon life and locals in Laguna Beach in decades past.
T. Jefferson Parker is the bestselling author of 23 crime novels, including Edgar Award-winners "Silent Joe" and "California Girl." Parker's next work is "Swift Vengeance," in which San Diego PI Roland Ford leads the FBI to a terrorist attack.
Parker was born in L.A. and grew up in Southern California. He studied English at UC Irvine and worked as a newspaper reporter for five years while writing his first book, "Laguna Heat" on evenings and weekends. HBO made "Laguna Heat" into one of its first original television movies in 1987.
Although the "T" is part of his legal name it does not stand for a name. It is a decorative initial put there by his parents, who once told him they thought T. Jefferson Parker would look good on the White House door.
Parker lives in north San Diego County, and enjoys fishing, hiking and just about anything outdoors.
Established in 1998, First Thursdays Art Walk is a festive cultural evening on the first Thursday of every month from 6pm–9pm. Free trolley service (beginning June 2021) runs throughout the evening linking member gallery locations.
Wood's Cove Art Studio and Gallery was established in October of 2020. The gallery displays a variety of original fine art in a wide range of styles, prices, and sizes, and in mediums including oil on canvas, pen and ink, conte and pastel, acrylic, gouache, and watercolor. Whether collecting out of a desire to decorate, pure art enthusiasm, or serious investment, Woods Cove has an option for you.
One of the Wood's Cove Art Studio and Gallery's unique aspects is the studio workspace. Here you will find visiting artists working and demonstrating their creative process, and available to discuss the process and the resulting art with you. This behind-the-scenes aspect gives an intimate, private, and unique opportunity to connect directly with the artist and provides emotional context to the works displayed.
We look forward to celebrating creativity with you.