Artificial Intelligence & Image Recognition

Tuesday, 25 July 2017 from 6:30 PM to 10:00 PM (CEST)
Event Details
Artificial Intelligence is a hot topic, so let's talk about it. 
In this upcoming Meet-up, we will be talking about how AI and image recognition can help you boost your digital marketing and digital experience. 
Image recognition is currently an exciting subject in the digital asset management world. It allows automatic tagging of images, which ultimately helps you to find the imagery you need. Image recognition technoloy can also help you search similar images or duplicates as well as rank images based on quality and recognize personal characteristics. 
We are looking forward to learning from our speakers how machine learning can help you optimize digital user experiences. 
Agenda:
6:30 PM – Doors Open 
7:00 PM – Welcome
                 Ines Köhler, Marketing & PR Director @ Canto
7:10 PM – Capturing Attention - How Machine Learning Is Transforming Design
                 Rory Gallagher, Business Development Manager @ EyeQuant
7:25 PM – From User Behavior to Selective Visual Perception
                 Sebastian Kielmann, CEO & Co-Founder @ Picalike
7:40 PM - From Pixels to Meaning: Now and Then
                 David Backstein, CEO @ Pixolution
7:55 PM – Interactive Q&A
8:15 PM – Discussions and Networking 
As usual, we will offer drinks and snacks for you to enjoy.
Looking forward to welcoming you.
A big thank you goes out to our sponsors Canto (food and drinks) & EyeQuant (location)! 
Seats are limited so please make sure to register.
More about the speakers:
Rory Gallagher
Business Development Manager
EyeQuant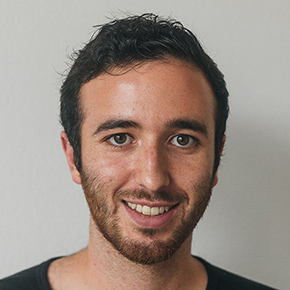 Bio: Rory Gallagher helps a variety of marketing & design teams build more effective visual designs through his work at EyeQuant. His insights come from a machine-learning based software for design analysis that can predict how users are likely to perceive a design, before any of them actually see it. His hope is to spread the word about the importance of design in marketing, and enable companies to build cleaner, clearer, more user-friendly experiences online.

Abstract: In today's world of a never ending bombardment of messages by consumers & companies, attention has become our most limited(and valuable) resource. For Digital Marketers, the challenge becomes figuring out how to effectively capture attention, with design being one major avenue of opportunity. Over the years advancements in machine learning have allowed optimization of digital designs to reach a capacity and understanding never seen before. I'm going to talk about how the realm of digital design has looked traditionally, where AI has taken it to today, and the potential this technology has to advance us into the design world of tomorrow. 
Sebastian Kielmann
CEO & Co-Founder
Picalike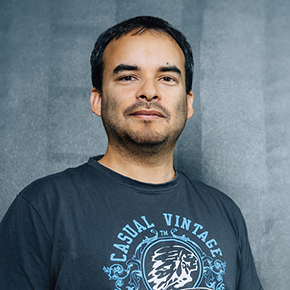 Bio: Sebastian Kielmann has been researching artificial intelligence and computer vision for more than 15 year, while working for SAP and other e-Commerce companies. In 2010 he founded Picalike to help e-commerce companies to optimize their onsite conversion buy using computer vision to better understand customers taste and behavior.
Abstract: Most of the times, its not the complete image, that interest a viewer but some part or detail. As an example, for a fashion shop its important to understand which attributes of a jacket might be of interest to the customer, and recommend only jackets which do have these attributes. So the question is, what is the viewer looking for? Using user behavior in combination with computer vision, we can simulate the selective viewing and find out, the importance of individual visual attributes.
David Backstein
CEO
Pixolution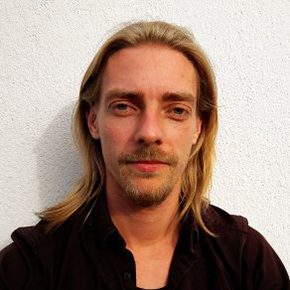 Bio: David Backstein is CEO of pixolution, a Berlin based company building visual image search technology. During his studies of International Media Informatics David specialized in Computer Vision and became an expert in visual search technologies and was lecturing at the University of Applied Sciences HTW soon afterwards. In 2011 David founded an IT company which partnered with pixolution. He also guides the development of pixolution flow, the company's software product that provides duplicate detection, visual search and image tagging for customer's internal image sets.
Abstract: Extracting meaning out of image pixels changed drastically over the last years. Nowadays, machine learning is a big buzzword, but often used as an empty phrase. This talk gives an overview of what changed and how machine learning is actually applied in real-world image search applications.
Have questions about Artificial Intelligence & Image Recognition?
Contact Canto
When & Where

EyeQuant Office
Prinzessinnenstr. 8
10696 Berlin
Germany


Tuesday, 25 July 2017 from 6:30 PM to 10:00 PM (CEST)
Add to my calendar
Organizer
Canto is a global leader in the digital asset management community and delivers scalable software and services that match customer demands. More than 2500 companies from a wide spectrum of market segments have trusted Canto's expertise since the company's founding in 1990. Canto is based in San Francisco (USA), Berlin and Gießen (Germany) and serves a worldwide customer base in close cooperation with its worldwide partner network.