Description
A CULINARY CARNIVAL OF ARTS AND SCREAMS

Sponsored by: Ottawa Business Journal and BOOM 99.7

Join us on Thursday, October 26 for the 2017 "onstage" edition of ARTinis at the Shenkman Arts Centre, where a Culinary Carnival of Arts and Screams brings the Ottawa Arts Community together with community leaders, business members and supporters. ARTinis, our annual benefit soirée, will put you in the mood to party in a carnival atmosphere while you enjoy an evening full of surprises, live music, and artistic demonstrations. Delight in tastings of decadent food and drinks showcased by some of Ottawa's finest food vendors and a three-course tasting menu. Come in cocktail attire or costume, if you dare!

Highlights

Network with local business, arts, and community leaders
Fabulous silent auction with items at varying prices
6:00-8:00: Arts & Tastes Midway (Richcraft Theatre)
Live Music by the Rachelle Behrens Combo
The signature ARTinis cocktail
8:00-9:30: Tasting experience on the Harold Shenkman Hall Stage
Exceptional, three-course tasting menu prepared by some of Ottawa's finest Executive Chefs: Chef Francis Periard, Chef Ryan Edwards, Chef Dave Fortune. More about the Chefs

Menu prepared and served for you right on the Harold Shenkman Hall stage



Music by guitarist Roddy Ellias and cellist Joan Harrison
Special live performance by Aerial Antics
Costume contest winners announced
Spectacular foodie super bundle to be live auctioned!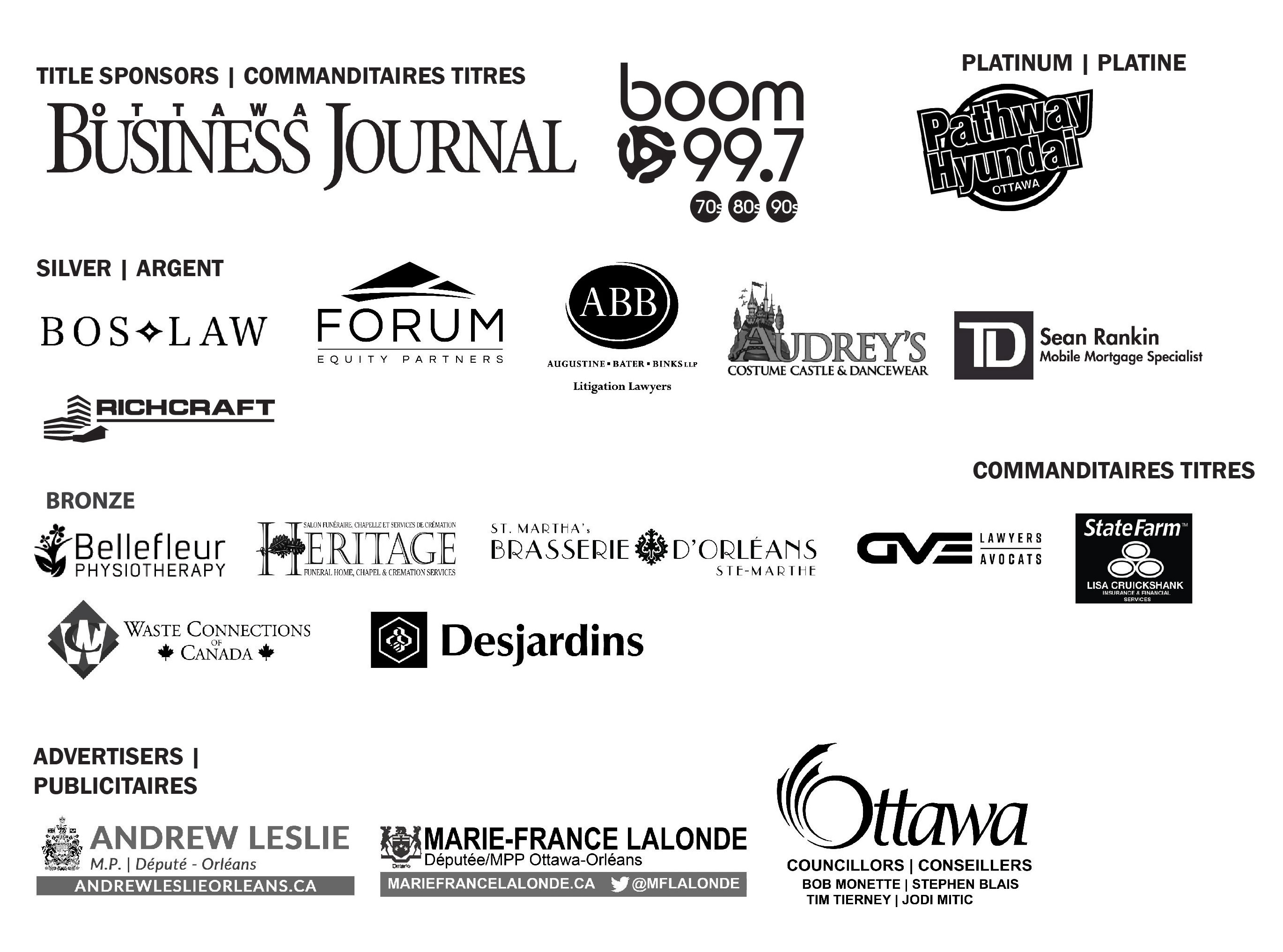 About the Cause – Celebrate and Support Local Arts

Returning for its tenth year, AOE Arts Council's popular annual Artinis event attracts artists, arts lovers, business and community leaders who come together to celebrate and support our initiatives on behalf of Ottawa's artists and arts organizations.
Your ticket price includes a charitable donation receipt of at least $40. Charitable registration number: 12177 7023 RR 0001
AOE Arts Council knows that the Arts build strong, vibrant communities. As a non-profit service organization, we are a champion to advance a thriving local arts community in the Ottawa region and an essential connection to arts resources and opportunities. Since 1987, we have been working collaboratively to ensure an inclusive and community-minded city, rich with arts and creativity where:
you can engage with and be inspired by a diverse range of arts across the region

local arts professionals can have successful careers,

arts organizations bring together our neighbourhoods and communities, and,

the arts are valued as essential to our well-being.

Together, we can meet AOE Arts Council's $40,000 goal to support local arts initiatives!

For information, to donate to the silent auction or to become a sponsor, please contact:
Kerry Gervais at Kerry@artsoe.ca or at 613.262.5130

INFO
---
UN CARNAVAL CULINAIRE D'ARTS ET D'ÉPOUVANTE

Commandité par: Ottawa Business Journal et BOOM 99.7

Soyez des nôtres, jeudi le 26 octobre pour l'édition 2017 de ARTinis, "sur la scène", au Centre des Arts Shenkman, alors que la communauté artistique d'Ottawa se réunira avec des leaders de la communauté ainsi que des gens d'affaires et des bienfaiteurs, dans le cadre d'un carnaval culinaire d'arts et d'épouvante. ARTinis, notre soirée-bénéfice annuelle, vous donnera l'envie de fêter, dans une ambiance digne d'un carnaval alors que vous profiterez d'une soirée remplie de surprises, de musique en direct et de démonstrations artistiques. Savourez de succulentes bouchées et de délicieux cocktails préparés par les meilleurs fournisseurs alimentaires d'Ottawa ainsi qu'un menu dégustation de trois services. Vous pouvez assister à l'événement en tenue de soirée ou vous pouvez vous déguiser… si vous osez!

Faits saillants

Des occasions de réseautage avec des leaders sur la scène locale, des gens du milieu des affaires, du monde artistique et du monde communautaire
Un encan silencieux exceptionnel comprenant des articles à différents prix
Des prix à gagner pour les meilleurs costumes
18 h à 20 h – Kiosques gastronomiques « Arts et saveurs » (Théâtre Richcraft)
Prestations musicales de l'ensemble Rachelle Behrens
20 h à 21 h 30 – Dégustation gastronomique sur la scène de la salle Harold‑Shenkman
Préparées et servies pour vous, sur la scène de la salle Harold-Shenkman
Musique : guitarist Roddy Ellias et violoncelliste Joan Harrison.
Représentation scénique spéciale par Aerial Antics
Annonce des gagnants du concours costumé
Encan pour l'attribution de notre super forfait gourmand!


Au sujet de la cause - célébrer et soutenir les arts sur la scène locale
De retour pour une dixième année, cet événement annuel, fort populaire, présenté par le Conseil des Arts AOE attire les artistes, amateurs d'art et leaders du milieu des affaires et de la communauté. Ils se rassemblent pour célébrer et soutenir nos initiatives au nom des artistes et des organisations artistiques d'Ottawa.

Le Conseil des Arts AOE croit que les arts contribuent à bâtir des communautés solides et dynamiques. Depuis 30 ans, nous soutenons la progression d'une communauté artistique locale florissante dans la région d'Ottawa. Nous travaillons pour bâtir une ville inclusive qui est animée par un esprit communautaire, une ville riche en arts et en créativité, une ville où :

Un large éventail d'activités artistiques, partout dans la région, permet aux résidents d'être inspirés et engagés
Les professionnels des arts peuvent mener des carrières fructueuses et,
l'écosystème artistique et les organismes artistiques de la région sont en bonne santé et jouent un rôle essentiel dans les différents quartiers.

Ensemble, nous pourrons atteindre l'objectif du Conseil des Arts AOE : recueillir 40 000 $ pour soutenir des initiatives!

Pour obtenir de l'information, pour faire un don dans le cadre de l'encan silencieux ou pour devenir l'un de nos commanditaires, veuillez contacter :

Kerry Gervais au Kerry@artsoe.ca ou au 613.262.5130