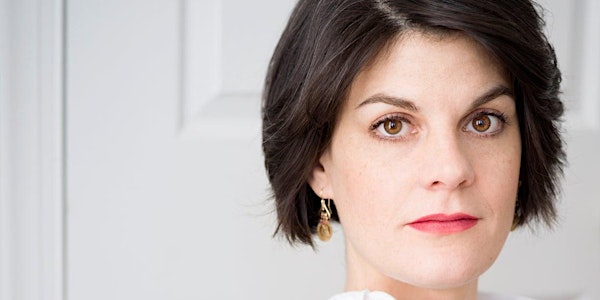 Artist Nora Krug in Toronto
Location
Miles Nadal Jewish Community Centre
750 Spadina Avenue
Toronto, ON M5S 2J2
Canada
Critically-acclaimed author/illustrator Nora Krug will be discussing her graphic memoir, "Belonging: A German Reckons with History and Home"
About this event
Nora Krug will be discussing and reading from "Belonging," her latest bestseller. The extraordinary visual memoir is about WWII and her own German family history. There will be a short signing after the discussion.
"Belonging: A German Reckons with History and Home" is a 280-page illustrated and hand-written visual memoir about a German family's memory of Nazi Germany. Although Nora Krug was born decades after the World War II, her childhood and youth in the city of Karlsruhe, Germany left her with questions about her own family's involvement in the war and how her German citizenship bound her to the Holocaust and its weight on German history and identity.
After living abroad for almost twenty years, Nora Krug returns to Germany to ask the questions she didn't think to ask as a child, didn't dare to ask as a teenager. Belonging is the result of asking the questions she didn't dare ask as a child. She visited archives, conducted research and interviewed her family members to break the silence around it. During her research, Nora Krug uncovers the stories of her maternal grandfather, Willi, and her father's brother, Franz-Karl, who died as a teenage SS soldier in Italy.
Piecing together her family history, Nora Krug explores what it means to belong, where our identity is formed and passed on from generations. "Heimat", the German title of this graphic novel, means exactly that. Translated in English to "homeland", it denotes more than that. "Heimat" attempts to combine the sense of belonging, identity and responsibility for all that this country inherited. This visual memoir is equal parts graphic novel, family scrapbook, and investigative narrative. It spans continents and generations to understand what it means to be German today, the responsibilities and difficulties of Krug's generation and all those that follow.
Nora Krug is a German-American author and illustrator. Her visual narratives have appeared in The New York Times, The Guardian, Le Monde diplomatique and A Public Space and in anthologies published by Houghton Mifflin Harcourt, Simon and Schuster and Chronicle Books. Krug is an associate professor in the Illustration Program at the Parsons School of Design in New York.
She is the author of "Belonging: A German Reckons with History and Home." It was chosen as a New York Times Critics' Top Books of 2018 and as one of The Guardian's Best Books of 2018. Her previous work includes the graphic novel, "Red Riding Hood Redux," silk-screen book, "Shadow Atlas" and the visual biography, "Kamikaze." She also illustrated the children's book, "My Cold Went on Vacation."
Krug's books are included in the Library of Congress and the Rare Book and Manuscript Library at Columbia University. Her illustrations were recognized with three gold medals and one silver medal from the Society of Illustrators. Krug's work has been exhibited internationally, and her animations were shown at the Sundance Film Festival. Krug is a recipient of fellowships from Fulbright, the John Simon Guggenheim Memorial Foundation, the Pollock-Krasner Foundation, the Maurice Sendak Foundation, and the German Academic Exchange Service, and her work was chosen for Houghton Mifflin's 'Best of' series.
You can also catch Nora Krug at the Toronto Comic Arts Festival (TCAF) on Saturday, May 11th.
Nora Krug is a guest of the Goethe-Institut.