Context Matters: A Talk with Jesse Birch
About this event
The final Artist Salon session of 2021 features an in-person presentation by Nanaimo Art Gallery curator, Jesse Birch who will share his curatorial practice as it has evolved in the Vancouver Island community of Nanaimo, BC, situated on the traditional and unceded territory of the Snuneymuxw people.
Birch states, "In my practice as a curator, I am deeply committed to context responsive work, which involves engaging with under-recognized sites and histories, empowering those whose stories are often not heard, and celebrating diverse forms of expression." As such, Birch's practice is highly collaborative, working with colleagues, artists, and community members to develop thematic exhibitions that are at once engaging in critical discourse and accessibility. Birch will discuss projects developed at Nanaimo Art Gallery in the past seven years and will highlight the practices of artists who celebrate the local in their work.
Artists, writers, curators, and administrators will benefit from the group discussion with Birch that will follow his presentation. This session is ideal for those interested in hearing how gallery exhibitions are formulated with curators, artists and the community, as well as providing some examples of how artists develop art projects that engage in contemporary art issues and topics in a specific community.
Session Format:
This event will be an in-person illustrated talk followed by Q+A session hosted in the Richmond Art Gallery.
All visitors and staff are required to wear masks at all times while inside the Cultural Centre and Art Gallery.
Limited seating, registration is required.
We care about your safety. Procedures have been put in place to ensure that the Richmond Art Gallery is safe, sanitized and ready to welcome all visitors. To view our current protocols, go to our How to Visit page at the Richmond Art Gallery website.
About the Presenter:
Jesse Birch is a curator, writer, educator, and artist who was born and raised in Nanaimo, BC. Jesse has lived in Vancouver, Seoul, Kyoto, and Amsterdam, and in 2014 he returned to the Island with his partner and son to reconnect with his home community and join the team at Nanaimo Art Gallery. He is grateful to live in this dynamic and beautiful place, stewarded by the Snuneymuxw people since time immemorial.
Birch holds a Bachelor's Degree in Fine Arts (Photography) from Emily Carr University (2001), and a Masters of Arts degree in Art History (Critical and Curatorial Studies) from the University of British Columbia (2008). In 2007, he was a curatorial fellow at de Appel arts centre in Amsterdam. Birch was Co-Director/Curator of Access Gallery in Vancouver from 2008 to 2010 and Exhibitions Curator at Western Front from 2012-2014. He has also served on the Board of the Or Gallery (Vancouver) and was active with the Pacific Association of Artist Run Centres. Recent curatorial projects include a trilogy of exhibitions that set the resource industries that built the small coastal town of Nanaimo in international dialogue through contemporary art. Birch has published in numerous exhibition catalogues and art magazines including C Magazine, Yishu, and fillip. In 2013, he received the Art Writing Award from Ontario Association of Art Galleries for his essay on artist Kika Thorne for the Art Gallery of Windsor. From 2009-2013 Birch taught at Emily Carr University in the Critical and Cultural Studies faculty.
About the Artist Salon
The  Richmond Art Gallery's Artist Salon program is an opportunity for emerging and established visual artists to learn from arts professionals and discuss opportunities in the arts community. Each month presents a different guest presenter for inspirational talks and professional development advice for visual artists. The 2021 Artist Salon Series is supported by the City of Richmond, Arts and Culture Grant.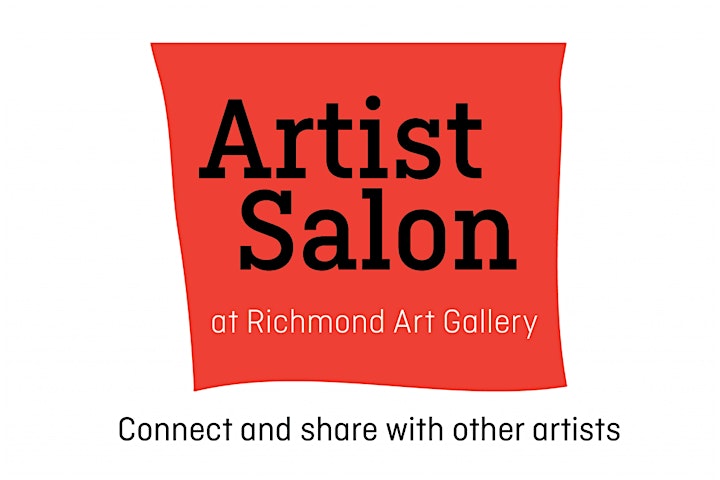 Organizer of Artist Salon with Curator Jesse Birch