About this Event
Taiwanese filmmaker and net-artist Shu Lea Cheang will visit York University and Toronto in March 2020 for a series of events and screenings that will promote her Taiwanese heritage and the current cultural moment while also engaging York students and the general public in detailed discussions of her work.
On March 25, Shu Lea Cheang will participate in an Artist Talk focused on 3x3x6 , her net-art piece showcased at the Taiwan Pavilion at the 2019 Venice Biennale Screen. The piece was a new, site-specific installation in Venice, at the famed Pallazo della Prigioni:
"Cheang has always approached her art with a rigorous attitude. After researching into the historical context of the Palazzo delle Prigioni, the site of the Taiwan Exhibition, she proposed to make a completely new work, to transform this sixteenth-century prison into more than just an exhibition platform. Indeed, the project is tailor-made for the space, and the issues it explores are born of it: from bodily imprisonment, hegemonic domination, gender conventions and the contemporary surveillance society. Cheang has created a 'panopticon' surveillance space, employing a unique 'trans punk' narrative and a specific method of audience intervention, she invites the viewer to imagine a new vocabulary and means of liberation." -- Ping Lin, Biennale Director, in the 3x3x6 Exhibition Catalgue
For more on 3x3x6, please see here.
-------------------------------------------------------------------------------------------------
Her visit to York starts a day prior, on Tuesday March 24, when she will screen Wonders Wander, a series of short films originally commissioned by Madrid Pride, as part of York's weekly Nat Taylor Tuesday series. For more on this event, please click here.
Finally, in partnership with Pleasure Dome, She Lea Cheang will present the Canadian premiere of her feature film FLUIDØ at 8pm on Thursday March 26 at Jackman Hall at the Art Gallery of Ontario. See here for more information. This event will include York Cinema and Media Arts faculty member John Greyson.
-------------------------------------------------------------------------------------------------
We thank our additional sponsors for their support of Shu Lea Cheang's visit:
York Centre for Asian Research: https://ycar.apps01.yorku.ca/
Taipei Economic & Cultural Office: https://origin-www.roc-taiwan.org/cayyz/
York Centre for Feminist Research: https://cfr.info.yorku.ca/
-------------------------------------------------------------------------------------------------
Shu Lea Cheang is an artist, filmmaker and networker working with various art mediums and film formats, including installation, performance, net art, public art, video installation, feature-length film and mobile web serial. As a net art pioneer, her project BRANDON (1998-1999) was the first web art commissioned and collected by the Guggenheim Museum in New York. She drafts sci-fi narratives in her film scenario and artwork imagination, crafting her own "science" fiction genre of new queer cinema, terming them eco-cybernoia (FRESH KILL, 1994), sci-fi cyberpunk (I.K.U., 2000), sci-fi cypherpunk (Fluidø, 2017). From homesteading cyberspace in the 90s to her present retreat to post net-crash BioNet zone, Cheang takes on viral love, bio hack in her current cycle of works. In 2019, she presented 3x3x6 at Venice Biennale 2019. Currently she is developing two projects: UNBORN0x9 (a hacking performance) and UKI (an interruptive cinema). http://mauvaiscontact.info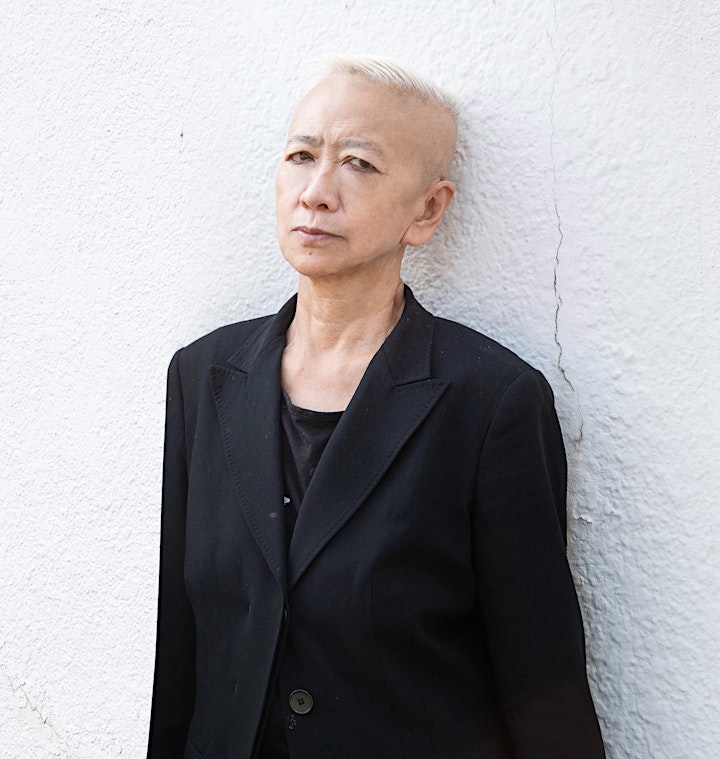 This event is part of the department of Cinema and Media Arts' 50th anniversary celebrations. Check out our other upcoming events here.