About this Event
Meet the artists!
20 talented artisans, exhibiting their work in a variety of mediums. The perfect destination for art lovers.
Demonstrations, Face Painting, Henna Tattoos, Outdoor Venue, Rain or Shine
This event is just a short 35 minute drive north of Kingston, south of Smith Falls and west of Brockville and is being held in conjunction with the famous Lyndhurst Turkey Fair. If you're heading to the Fair come visit us on your way in or on your way home!
See you there.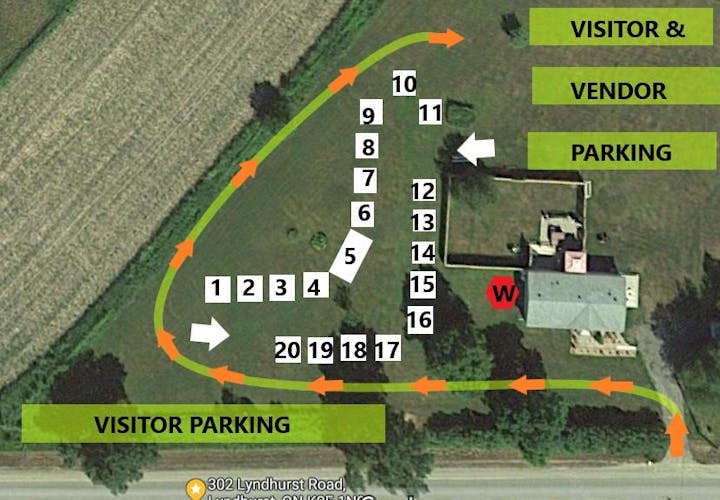 PARTICIPATING VENDORS
1) Katie Ohlke – Painter
2) Dan Fleury - Photography
3) Bob Hogan – Decorative Decoys Wildfowl carving
4) Karen Peer – Multi-Media Artist
5) Valerie Hounsell - Acrylics on Canvas
& Rosalyn Insley - Acrylics on Canvas
6) Filomena - Textile Artist
7) Kristy-Ann Belliveau – cardstock creations
8) Angie Parkins - Textile Artist
9) Jennifer Gransden - Acrylic Abstract
10) Pete Vander Velde -Photographer
11) Matt Crossman – Lampwork Demonstrations
& Andrea Potter - Lampwork
12) Lillie Strain – Basket Weaver
13) Lisa Ferguson – Painter, Illustrator
14) Erin Eardley Trepanier - Photographer
15) Karen Thomas - Glass Mosaics
16) Janelle Bucci - Dotism
17) Jennafer Harris - Oil Painting
18) Kristen Lavery - Acrylics on Canvas
19) Gina Widzinski - Acrylics on Canvas