Description
Out of the BOX … Meet Art$Pay!
Art Show & Sale

Limited capacity - 2 days only! - Order tickets now
50 Art$Pay artists in attendance
700 feet of curated local art on display at the beautifully renovated Walper Hotel
Fri. Nov. 10 Opening Reception from 7 -10 pm
Art! Food! Music by Juneyt!
Advance Ticket Purchase & Cash Bar
Sat. Nov. 11 Show Open from 1- 4:30 pm
General Admission - Children 12 and under free
Two Art Talks from 12-12:45 pm - Free with Event Admission - Preregistration Required info@artspay.org

*Show your event tickets to get discounts at participating DTK businesses!
Details will be posted Nov.1st on the Walper Show 2017 Webpage.
Sponsored by The Walper Hotel & Perimeter Development Corporation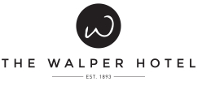 ---
Art Talks - Free with Admission - Preregistration required
Printed Eventbrite ticket, Art$Pay voucher or $5 cash admission required for entry.
#1 Art Talk - "Understanding the qualities of good art" with David Kaye of David Kaye Galleries and other speakers to be announced.
Enhance your arts knowledge and appreciation!

Sat. Nov. 11 from 12-12:45 pm. Doors open 11:30 am for Art Talk Guests only.
Location – The Walper Hotel Crystal Ballroom
Limit 40 Guests
Register at info@artspay.org
#2 Art Talk – "Get more original art into your life at work and home … more easily!" with Mike Widdis of Upside Accounting, Paula White Diamond of Paula White Diamond Gallery, and Cathy Farwell, Art$Pay Project Manager.
Learn about tax deductions when buying or renting art and the range of services available locally to help you find and install art you love!
Sat. Nov. 11 from 12-12:45 pm. Doors open 11:30 am for Art Talk Guests only.
Location – The Walper Hotel Oak Lobby
Limit 40 Guests.
Register at info@artspay.org

---
FAQ
1. Can I buy my tickets at the door?
Not for Friday November 10. Those tickets are purchased in advance by credit card through Eventbrite. Tickets for Sat. Nov. 11 tickets may also be purchased in advance using a credit card or with 'Cash Only' at the door.
2. Do I need to bring my printed ticket to the event?
Yes!
3. Where do I park?
Please consult this map of downtown Kitchener parking. All above ground municipal lots are free after 5pm.
4. Is the art for sale?
Yes! Each artist handles their own sales transactions and art delivery arrangements. This event is a two day show so, if possible, some artists may want to continue to display sold art until the show closes, while others may have additional work ready to display.
5. How do I show an event ticket to DTK merchants for a discount if I pay cash for admission on Sat?
The Art$Pay event reception volunteers will give you a voucher.
6. Are the Nov. 11 Art Talks suitable for young children?
The content of both Talks are geared towards an adult audience.
7. How can I contact the organizer with any questions?
Please email info@artspay.org
Subscribe to the Art$Pay mailing list for future show notifications!
Date and Time
Location
Refund Policy