Description
TITLE: Arts Management Intensive
DATES: November 9 to 11 from 9AM to 5PM daily.
APPLICATION DEADLINE IS OCTOBER 21.
WHO: The Arts Management Intensive is intended for emerging arts leaders in the first five years of their career, and for arts administrators who have recently expanded their portfolio. Other applicants will be considered on a case-by-case basis.
WHERE: Please note there are multiple locations.
Wednesday, Nov 9 - MMAP Gallery, St. John's Arts & Culture Centre, 95 Allandale Road, St. John's, NL
Thursday, Nov 10 - Foran/Greene Room, City of St. John's, 10 New Gower Street, St. John's, NL
Friday, Nov 11 - Cox & Palmer Second Space, Resource Centre for the Arts, 5 Victoria Street, St. John's, NL
DESCRIPTION: This three-day intensive seminar is a condensed version of the course "Managing and Governance in Arts and Cultural Organizations" taught by Camilla Holland in the Manitoba Arts and Cultural Management Certificate Program at the University of Winnipeg. In this iteration, the course will be collaborative and participatory, focused on leadership, management, strategic planning, governance, marketing, stakeholder relationships, and fund development as applied to arts and culture organizations.
HOW TO APPLY: Participants MUST submit a bio and/or resume outlining present and past experience, as well a few lines outlining what they hope to learn. Please send applications to bryhanna@businessandartsnl.com. Space is limited. REGISTRATION DEADLINE IS OCTOBER 21.
PRICE: $50 (includes all three days)
OTHER INFORMATION: Advance readings (recommended but not required) and course reference materials will be circulated to participants approximately two weeks prior to the course. (Oct 24)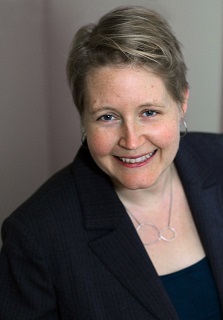 FACILIATOR BIO: Camilla Holland is the Executive Director of the Royal Manitoba Theatre Centre, Canada's first regional theatre. Prior to MTC, Camilla was the General Manager at Toronto's Tarragon Theatre. Camilla has worked for a wide variety of professional theatres in Toronto, including large institutions (Canadian Stage), theatre for young audiences (Young People's Theatre), new play developers (Factory Theatre), and smaller creation-based companies (Volcano Theatre). She produced the SummerWorks Theatre Festival and numerous independent productions. She has worked in education and outreach, marketing and fundraising, production and touring. Camilla is currently a Board member of Manitobans for the Arts, Canada's National Theatre School, and Dalnavert Museum, and on the Steering Committee for the Canadian Arts Coalition.
FAQs
Where can I contact the organizer with any questions?
You can contact the event organizers by email:
Bryhanna Greenough - bryhanna@businessandartsnl.com
Patrick Foran - producer@artisticfraud.com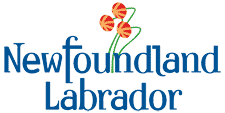 The Arts Management Intensive is made possible by support from Government of Newfoundland and Labrador's Cultural Economic Development program.