Description
You're invited to a HUGE exhibition of exciting local talent

A special juried Show & Sale of Art$Pay Members' original artwork at Catalyst137 - former tire warehouse converted to a state-of-the-art workplace!
Friday November 9 -

Opening Reception 5 - 9:30pm
Event Tickets $20 - just $15 by October 31 - Supporting Members 25% off
Ticket price includes …
Three chances to win 20% off any art purchase that evening!.

Graffiti Market Restaurant's famous charcuterie boards and cheeses

Live Music by Juneyt, DJAM Jazz Combo and more local musicians

Free re-admission Saturday with your Event Ticket!

Enjoy Red Circle Brewing Co. featured craft draft beers, wines & soft drinks - Cash Bar

#APAnnual
Saturday November 10 - Show Continues

1 - 4pm
$5 Cash at the Door - 12 & Under FREE
Red Circle Coffee Co. Bakery - the adjacent coffee roaster and bakery is open!
In Partnership with



Jurors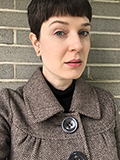 Cherie Fawcett is a visual artist and curator based in Cambridge, Ontario. She is currently the Gallery Assistant at Cambridge Art Galleries, providing programming assistance and administrative support for three gallery locations. Cherie is on the CAFKA Board of Directors and is the CAFKA Program Committee Co-Chair. She received a BFA with Honours from the University of Waterloo (2012). As an independent curator, she has curated exhibitions for many local galleries and spaces including In the Thick of It (Cambridge Art Galleries, 2016) and VSVSVS: space mods (Cambridge Art Galleries, 2013). Cherie was the Curator in Residence at WalterFedy (2012-2013) and Co-Director/Curator of The Artery Gallery (2010-2011). She received the prestigious Royal Canadian Academy of Art Howe Award in 2011.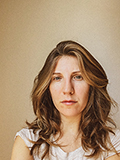 Sarah Kernohan is a visual artist, curator, and educator. She served as Artistic Director for CAFKA – Contemporary Art Forum Kitchener and Area from 2010 – 2013, and curated CAFKA11: Survive. Resist. and CAFKA at the Walper (2013). She has been the Exhibitions Curator for Open Sesame since its opening in October 2015. She received her MFA at the University of Waterloo (2015) and received a BFA in Drawing and Painting from OCAD (2008). She lives and works in Kitchener, Ontario, Canada.
FAQ
1. Can I buy opening reception tickets with cash at the door?
Yes, and also with credit through Eventbrite at event reception

2. Do I need to print and bring tickets?
Tickets may be printed or displayed electronically on a mobile device for admission; for every ticket purchased.

3. If tickets are sold out, is there a wait list?
Yes, email info@artspay.org with your requested number of tickets needed and contact info. Art$pay will contact you if these become available.

4. Where do I park?
Parking is free in the Catalyst137 parking lot, entry off Glasgow Street. Entry only at posted times at the signed main entry. Catalyst137 is fully accessbile.

5. Is the art for sale?
Yes! Each artist handles their own sales transactions and delivery arrangements after show closing on November 10. On Friday November 9 three lucky guests will win a 20% discount off any art purchase!


---

Support – Become an Art$Pay Supporting Member with special benefits and discounts
Subscribe - Be on the Art$Pay mailing list for future show notifications!

Art$Pay connects visual art practitioners with opportunities, community, and advocates for fair pay