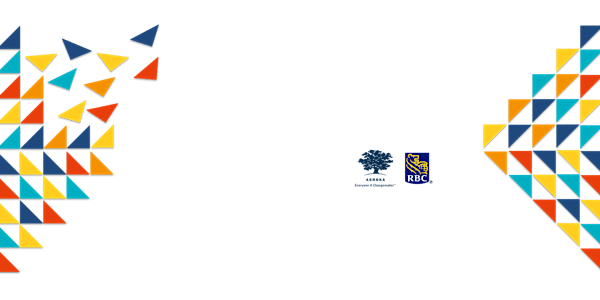 Ashoka Change Leaders Forum: The Future of Talent
When and where
Location
Glenn Gould Studio 250 Front Street West Toronto, ON M5V 3G5 Canada
Description


Event Summary
Join us as we share stories, exchange ideas, and inspire concrete solutions on how to equip leaders to address emerging challenges. Hear from a roster of world-class speakers that include Ashoka Fellows and network partners whose solutions address large-scale social problems in collaboration with business, public and citizen sectors. Networking reception to follow.
Bring your mentor or mentee and experience together how leading social entrepreneurs are changing Canada's education systems, careers, companies, and society to enable Everyone to be a Changemaker.
We live in a world characterized by change. We know the future problems facing humanity will be even greater and more complex than those we face today. In a world where hierarchies are becoming networks; technology is replacing repetitive jobs; and individuals must constantly adapt to growing complexity; we need systems that prepare young people and all leaders to thrive in this reality.
---


Featured Speakers
Marc Kielburger – Co-founder of Free the Children, ME to WE and WE Day, Ashoka Fellow
Marc is inspiring millions to improve their communities and the world through daily actions and socially conscious life choices.
Andreas Schleicher (by video) – Director of the Directorate of Education & Skills, OECD
Andreas and his team created key international benchmarks in education to advance economic growth and social progress; including advancing the skills young people need to thrive in a changing world.
Mary Gordon – Founder of Roots of Empathy, Ashoka Fellow
Mary's mission is to grow an empathic civilization from its roots by teaching emotional literacy and fostering empathy among children, parents, teachers and leaders around the world.
Nicole Rycroft – Founder & Executive Director of Canopy, Ashoka Fellow
Nicole is shifting mindsets and practices of the forest industry's biggest customers to protect the world's forests, animals and climate.
Gabriel Bran Lopez – Founder of Youth Fusion/Fusion Jeunesse, Ashoka Fellow
Gabriel is empowering and engaging high school students through youth-designed and led initiatives, and increasing graduation rates among the most vulnerable students.
Shaun Loney – Executive Director of BUILD Inc., Ashoka Fellow
Shaun's work is driven by a personal mandate to build prosperity among underserved communities and enable these communities to thrive.
Sandra Odendahl – Director of Social Innovation and Integration, RBC
Sandra's mission is to make business a force for good in the world - good for the economy, good for communities, and good for the environment.

Toby Heaps – CEO & Co-founder of Corporate Knights Inc., Ashoka Board Member
Toby coined the term "clean capitalism" and is committed to sharing practical tools, intelligence, and insights so that markets work to make the world a better place.
---