Please join us to learn more about Adiabatic Dry Coolers. Zack, our speaker will join us virtually from Hattiesburg, Mississippi.
About this event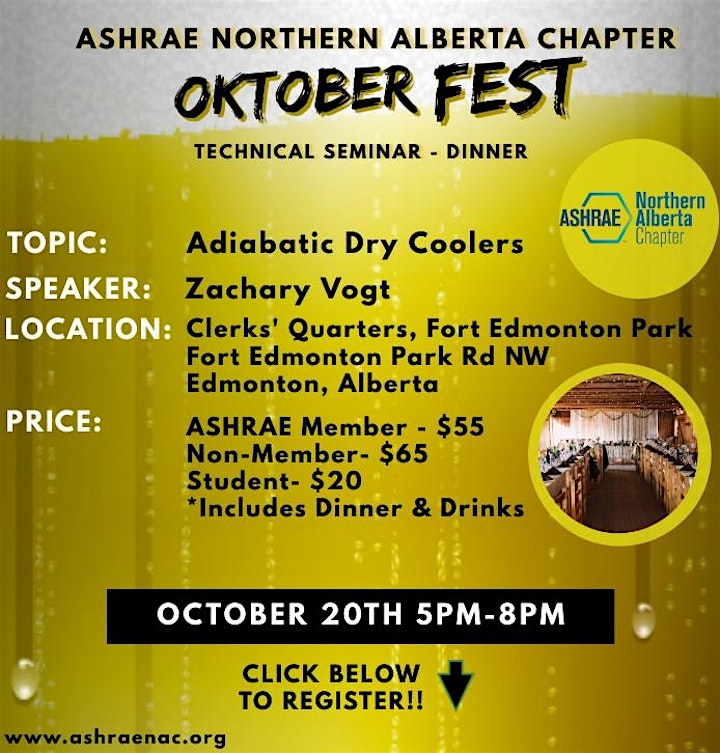 Topic Summary:
In all HVAC application we are tasked with rejecting energy from one location to another. Climate and water availability are the main drivers in solutions to consider. 
In this presentation we'll address the differences between Dry Coolers, Adiabatic Coolers, and Cooling Towers - specifically focusing on:
What is adiabatic cooling?
What are the applications and advantages of adiabatic cooling?
Key considerations in sizing adiabatic equipment 
What are the benefits to adiabatic dry coolers?   
What are the differences between spray systems and pad systems? 
Common control strategies used
Speaker Bio:
Zach is the current "Business Development Manager – Refrigeration Division" for Kelvion.
Hailing out of Hattiesburg, Mississippi, Zach is a Mechanical Engineer with over 10 years experience in various Heat Transfer applications, having held previous positions in Application Engineering, Quality Control, and Sales Management.
Please Note: The venue is following the Restrictions Exemption program. All attendees must show proof of vaccination (first dose received no later than October 6) or a negative test taken within 72 hours of the event from a private test provider. Thank you for your cooperation in making this a safe event for all of our attendees.