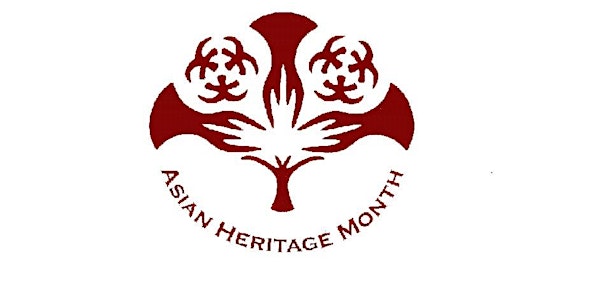 ASIAN HERITAGE MONTH CONCERT
Event Information
Location
Innis Town Hall
2 Sussex Avenue
Toronto, ON M5S 1J5
Canada
Description
Asian Heritage Month Concert May 2019: Unity in Diversity
MC: Vania Chan
Welcome:
Mr. Justin Poy, Honorary Patron, Asian Heritage Month-CFACI
Professor Leslie Sanders, University Professor, York University; co-lead of the Asian Canadian Artists in the Digital Age Project
I. Chinese Music
1, Yi Dance Improvisation ( Ethnic Folk music)

Wen Zhao, Pipa 琵琶 Yi Wang, Sheng 笙
2, Farewell to Yangguan ( China Court music)
Yi Wang, Xun 塤 Di Zhan, Yangqin 揚琴
3, Crazy Dragon Dance (Northern China Folk music)
Wen Zhao, Pipa 琵琶, Di Zhang, Yangqin 揚琴, Yi Wang, Sheng 笙
II. Chinese Folk songs+ New Work
1. Chinese folk song "Give me a Rose" 送我一朵玫瑰花
2. Youth Dance青春舞曲
3. Ocean Child Requiem by Alice Ho (World Premiere)
Vania Chan, Soprano, Alice Ho, Piano
III. Japanese Dance
1. Nagauta Omatsuri (The festival)
Sensui Kozakura, dancer
2. Boukyo Jyonkara
Sumamiwa Kozakura, dancer
**Speech by Ms. Emily Mo, Director of Hong Kong Economic and Trade Office**
IV. Award-Winning Asian Canadian Artists with roots from Hong Kong
An excerpt from Violin Concerto in E major by J. S. Bach
Chan Ka Nin, guitar Alice Ho, piano
with photographic images by Mr. Stephen Siu and Mr. Tam Kam Chiu
V. Song
Yeh-Pan Yüeh (Nocturne) 夜半樂 by Chan Ka Nin
Chinese poem by Liu Yong 柳永 (1034 AD)
Vania Chan, Soprano
VI. "Bharathanatyam - Expression Beyond Words" | Indian Classical Dance

Karthiha Parthiban MFA, Artistic Director and Dance Instructor
Thakshikah Sritharan, Senior Artist, Performer
Myuran Thananjeyan, Vocalist
Keethan Vivek, Mridangam Player
Rampragash Saravanabavan, Violinist
Priyah Ratnakumar, Veenaist
Expressive movements conveying a variety of meaning and showing emotions through many unique hand gestures, postures and facial expressions.
Bharathantaym's most powerful feature is its ability to express meaning and emotion, and to transmit a visual experience to the audience. This is a profound subject of which we'll just touch the surface, by looking at two of its aspects. One is the art of Abhinaya, and the other is the blending of music and dance to express more than either could alone.

We will be portraying the major components of Bharatanatyam which include Nirutha – pure movements, Niruthyam – facial expressions with movements and Natyam – drama, with the accompaniment of live orchestra.
Co-organizers:
Asian Heritage Month—Canadian Foundation for Asian Culture (Central Ontario) Inc.; Faculty of Liberal Arts and Professional Studies, York University; Richard Charles Lee Canada Hong Kong Library; York Centre for Asian Research, York University; Asian Institute at the Munk School of Global Affairs, University of Toronto; Social Services Network
Asian Heritage Month Festival is partially funded by the Government of Canada through the Department of Canadian Heritage and the Social Sciences and Humanities Research Council, and supported by Toronto Arts Council with funding from the City of Toronto

Date and time
Location
Innis Town Hall
2 Sussex Avenue
Toronto, ON M5S 1J5
Canada