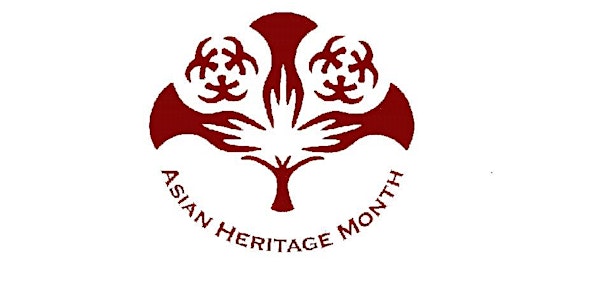 ASIAN HERITAGE MONTH OPENING CEREMONY
Event Information
Location
Toronto City Hall
100 Queen Street West
Toronto, ON M5H 2N2
Canada
Description
ASIAN HERITAGE MONTH FESTIVAL 2019
Opening Ceremony with special presentations
& Launch of Asian Canadian Artists in Digital Age Workshops
Sunday April 21, 2019, 2 pm - 6 pm
Mr. Justin Poy | ASIAN HERITAGE MONTH LECTURE: "What's happening in the world of film in China, and its opportunities for Canada"?"
Mr. Stephen Siu | "Jews in Shanghai -- Revisited and Parallels to Canada"
Ms. Mushtari Afroz | "Kathak Dance: Sunset in Fall"
Mr. Philip Chan | "Asian-Canadian Artists in Digital Age Photography Workshop--ProShow"
Photography workshop starts at 3:45 pm.
****************************************************************************************************************
Welcome Address
Mr. Justin Poy, Patron, Asian Heritage Month-CFACI
Mr. Stephen Siu, CCPST Honourary Advisor and Past Chair
Featured talks by Chinese Canadian Legend Award Recipients
The photo exhibition will be on "Diversity - Fusion - Unity" with about 80 photographs by members of the Chinese Canadian Photographic Society of Toronto (CCPST), including special exhibits of photographs by CCPST Honourary Advisor and Past Chair Mr Stephen Siu, CCPST Chair Mr Edwin Ho, and international award-winning photographer Mr Tam Kam Chiu, GMPSA (Grand Master of the Photographic Society of America).
.
Mr. Justin Poy, CFACI Honourary Patron
Topic: ASIAN HERITAGE MONTH LECTURE: "What's happening in the world of film in China, and its opportunities for Canada?"
Over the last two decades we have seen China develop into a blockbuster machine. Yet, Chinese films rarely get much international attention. Is it an intentional snub? Or are Chinese films not made for the international market? Was "Wolf Warrior 2" actually a good action flick? Or was it good considering it came from China? With recent big budget flops like "Asura" (backed in part by Alibaba's Jack Ma), that cost $122MM USD to make yet only brought in $7.1MM before it was yanked from theatres, to cross over movies like "The Great Wall" starring leading man, Matt Damon, that garnered a dismal audience and reviews — what is actually happening that has made "Chinawood" rethink their movie production formula? How can Canada optimize this opportunity, and what are the implications for Toronto, Hollywood North?
Mr. Stephen Siu, Honourary Advisor and Past Chair, Chinese Canadian Photographic Society of Toronto
Topic: "Jews in Shanghai -- Revisited and Parallels to Canada"
Stephen is the producer of the "Jews in Shanghai" project in Toronto and a researcher on that period of history who has met with Dr Ho Feng Shan's daughter Manli Ho in both Winnipeg and Toronto, and interviewed the head of the Jewish Studies Centre in Shanghai. Dr Ho was the Chinese Consul General to Vienna from 1938 to 1940, and he was called "Chinese Schindler" because he saved thousands of Jews. How will this talk rekindle memories of the holocaust, and in what ways Toronto is serving similar roles as Shanghai in addressing multiculturalism and providing asylum?
Co-Organizers:Asian Heritage Month—Canadian Foundation for Asian Culture (Central Ontario) Inc.; Chinese Canadian Photography Society of Toronto; WE Artists' Group; Social Services Network; York Centre for Asian Researc, York University; Asian Institute, Munk School of Global Affairs and Public Policy; Richard Charles Lee Canada-Hong Kong Library, University of Toronto

Asian Heritage Month Festival is partially funded by the Government of Canada through the Department of Canadian Heritage and Social Sciences and Humanities Research Council of Canada. Asian-Canadian Artists in Digital Age Photography Workshop is funded by Canada Council for the Arts Digital Strategy Fund.
Date and time
Location
Toronto City Hall
100 Queen Street West
Toronto, ON M5H 2N2
Canada