ASIST Workshop January 26 & 27, 2017

Thursday, 26 January 2017 at 9:00 AM

-

Friday, 27 January 2017 at 5:00 PM (PST)
Event Details
As part of Community Gatekeeper Training Project, CMHA Kootenays is offering a two-day Applied Suicide Intervention Skills Training (ASIST) workshop to our community members.
 ASIST is a two-day interactive workshop in suicide intervention and safety planning. Learn to:
Understand the ways personal and societal attitudes affect views on suicide and interventions

Provide guidance and suicide first-aid to a person at risk in ways that meet their individual safety needs

Identify the key elements of an effective suicide safety plan and the actions required to implement it

Appreciate the value of improving and integrating suicide prevention resources in the community at large

Recognize other important aspects of suicide prevention including life-promotion and self-care
This training is two days long, and will be offered on the following dates and times:
Date: Thursday, January 26, 2017 and Friday, January 27, 2017
Time: 9:00 am - 5:00pm (both days) - each day will consist of a 1 hour lunch break; lunch will be up to the participants.
Fees: Individual registration $160 (this rate is based on participants who are students, seniors, First Nations or an employee/volunteer of a non-profit organization).  The cost of registration includes your workshop materials.
Location: Communities in Faith Pastoral Charge
Age: This workshop is intended for participants 16 years and older.
Important: Minimum 48 hours' notice is required for cancelling your registration for a full refund. No refund will be issued if you cancel within 48 hours. Also, in order to receive your workshop certificate, it is mandatory to attend both days in their entirety.
Please note that this training workshop will require a minimum of 8 participants to a maximum of 15 participants. CMHA Kootenays reserves the right to cancel the workshop if the minimum number of participants is not met. In the event the workshop is cancelled by CMHA Kootenays, a full refund will be issued.
Talking about suicide can be difficult, however, more so if you have recently been impacted by a suicide attempt or death. We encourage you to take significant time for healing before attending a suicide intervention training.   For some this may be a number of months, and for others this could be a year or more.  Only you know. 
If you have experienced a suicide death additional healing support is available by contacting your local Crisis Line at 1-888-353-CARE (2273) or by calling 1-800-SUICIDE (1-800-784-2433).
You will be provided with a workbook for this session. Please bring a pen/pencil for you to be able to take notes. Please also dress comfortably for the training.
Refreshments and light snacks will be provided.
Please refrain from wearing perfume or any other scented products when you come to the training so those who may be sensitive to fragrances can also attend the training.
To reserve your seat, please make payment to CMHA Kootenays no later than 1 week prior to the workshop. Payment can be dropped off to Silver City Gardens, 1939 Columbia Avenue, Trail, BC V1R 1K5.  Office hours are Monday to Friday, 9am-5pm, closed for lunch from 12pm to 1pm. 
For more information, please contact Patricia Whalen at 250-426-5222 ext.3124 or at pwhalen@cmhakootenays.org.
I look forward to working with you to help build suicide-safer communities.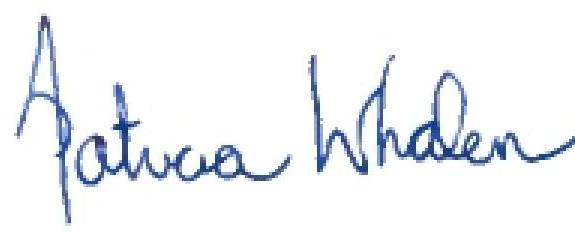 Patricia Whalen
Regional Gatekeeper Coordinator
CMHA-Kootenays
39-13th Ave S, Cranbrook, BC, V1C 2V4
Telephone: 250-426-5222 ext.3124 Fax: 250-426-2134
Visit our website at www.kootenays.cmha.bc.ca for the latest information about CMHA for the Kootenays programs, services, and special features.

When & Where

Communities in Faith Pastoral Charge
1300 Pine Avenue
Trail, BC V1R 4E6
Canada

Thursday, 26 January 2017 at 9:00 AM

-

Friday, 27 January 2017 at 5:00 PM (PST)
Add to my calendar
Organizer
Our Vision: Mental health for all
Our Mission
As a nation-wide, voluntary organization, The Canadian Mental Health Association promotes the mental health of all and supports the resilience and recovery of people experiencing mental illness. The CMHA accomplishes the mission through advocacy, education, research and service 
Kootenays Branch Mandate
To promote the mental health, wellness and emotional stability of all individuals within the communities we serve.
Kootenays Branch will Achieve our Mission by;
Promoting a healthy,  holistic environment within communities; encouraging all individuals to address issues of abuse, violence, control, discrimination, and mental health.  The Association is dedicated to a model of service delivery which is both non-judgmental and empowering

Providing progressive and cost-effective housing andsupport services that model best practices and transfer skills to the individuals and families served;and

Initiatives that support the achievement of empowerment and self-determination of those served
The Framework for Support
The "Framework for Support" is the central philosophy guiding the activities of CMHA. This philosophy holds that a mental health consumer is at the center of any supportive mental health system.  The Community Resource Base, shown below, outlines a range of possible resources in addition to the formal mental health system which can provide support to a person with mental  health illness. Housing, income, work and education represent four basic elements of citizenship.