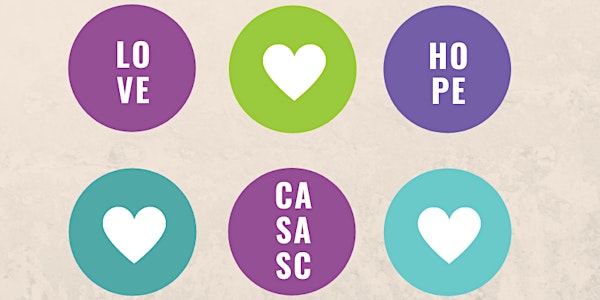 Multiple dates
"Ask an Expert" Parenting and Sexualized Behavior Support conversation
Join our Child Therapist for a conversation about parenting and child/youth sexualized behaviour. Virtual session via Zoom.
Date and time
Tue, May 24, 2022 3:00 PM - Thu, Apr 27, 2023 4:00 PM PDT
About this event
Join us for an informal session with our Child Therapist. Learn information related to parenting and supporting children and youth who display concerning sexualized behaviours.
OR maybe you want to join us to discuss a situation or behaviour your child is engaging in and get some advice on what is developmentally appropriate, how to support and respond etc.
Our expert can give a short overview of the sexualized behaviour program and frequent concerns and conversations, leaving us with plenty of time for participants to privately and publicly ask questions and join in discussion with our clinical expert.
Children and youth develop in many ways, but lots of things might affect a child's/youth's sexual development, leading to some concerning sexual behaviour. Sexual behaviours may become a problem if they are harmful to the child/youth or others, occur between children/youth of very different ages or developmental levels, or take the place of typical childhood activities.
CASASC believes that concerning sexual behaviour can serve a number of functions for children and youth, so understanding the behaviour and how and why it is occurring is important. Sexual behaviour concerns, or sexually acting out, looks very different for different people.
Registration is required only so we can share access to the session with you, you may remain anonymous in the session itself by keeping your screen turned off and having a different zoom name.
About the organizer
We specialize in healing sexual trauma so you can talk freely about the hard stuff with no judgement.