Description
Everybody has to grow. Find the right path for you!
Want to accelerate sales and need revenue to extend your runway? Have to ramp up sales to attract investors?
Want better results from your marketing efforts and spend? Need to improve how your marketing helps drive revenue?
How do you find and recruit top talent? How do you create a culture where people work together to meet your moonshot?
Join Carey Houston and Jana Taylor, with 321 Growth Academy, and get answers to your burning questions regarding Sales, Marketing and People.
For more information, please contact:
hi@321growthacademy.com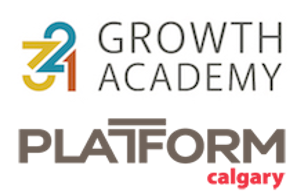 Disclaimer: by registering, your contact information may be shared with each of the community partners hosting this session.
This program is part of #InnovationWeekYYC with