Do you have burning questions for immunization experts? Are you curious what a career in medicine, epidemiology or public health looks like?
About this event
Students and trainees are invited to the Canadian Association for Immunization Research, Evaluation and Education​'s networking event with immunization experts.
In virtual breakout rooms, students and trainees will be able to ask questions and hear from a variety of experts, such as clinicians, epidemiologists and laboratory scientists as well as public health and industry professionals.
Please register by December 1st.
This event is being held concurrently with the 2021 Canadian Immunization Conference. For more information, please visit: https://www.cpha.ca/cic-overview. Conference registration is not required to attend the event.
Take a sneak peek at a few of this year's experts: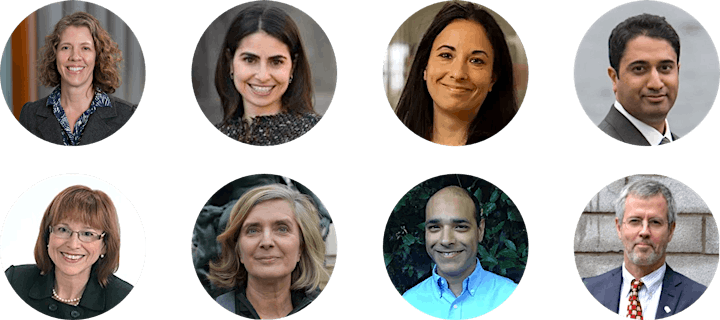 Dr. Julie Bettinger
Investigator, BC Children's Hospital
Professor, Department of Pediatrics, Faculty of Medicine, University of British Columbia
Dr. Shelly Bolotin
Scientist, Public Health Ontario
Associate Professor, Dalla Lana School of Public Health, University of Toronto
Dr. Eve Dubé
Medical anthropologist, Quebec National Institute of Public Health
Research Scientist, Research Center of the CHU-Québec
Dr. Shehzad Iqbal
Senior Medical Director, Moderna
Dr. Joanne Langley
Professor, Departments of Pediatrics and Community Health & Epidemiology, Dalhousie University
Dr. Monika Naus
Medical Director, Communicable Diseases & Immunization Service, BC Centre for Disease Control
Dr. Guillaume Poliquin
Acting Vice President, National Microbiology Laboratory, Public Health Agency of Canada
Dr. Manish Sadarangani
Director, Vaccine Evaluation Center, BC Children's Hospital Research Institute
Associate Professor, Department of Pediatrics, Faculty of Medicine, University of British Columbia
Dr. Brian Ward
Co-Director, McGill Vaccine Study Centre
Medical Officer, Medicago