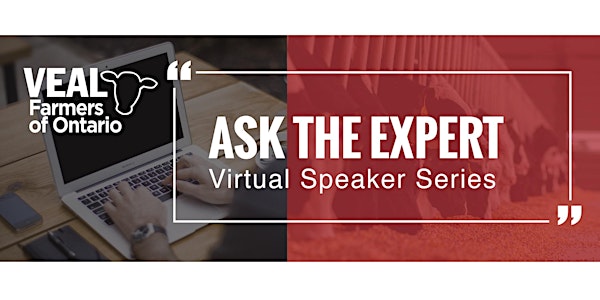 Ask the Expert Virtual Speaker Series Session 1
Please join VFO and Dr. Drew Vermeire from Nouriche Nutrition LLC for the first webinar in the 2022 Ask the Expert Virtual Speaker Series.
About this event
This session is the first in a series of three webinars designed to connect producers with leading experts on young calf, veal cattle and business management.
Feedlot disorders: Acidosis, bloat, founder, etc.
Dr. Drew Vermeire, Nouriche Nutrition LLC
Ruminal acidosis is a common metabolic disorder that has significant economic implications in the grain-fed veal industry. Learn more about what causes acidosis, recognizing the signs, and how to reduce instances of bloat, founder, and liver abscesses in this talk with Dr. Drew Vermeire, as he shares the real key to prevention and why viewing management practices through the lens of maintaining rumen pH can help avoid feedlot disorders, improve cattle performance and lower cost-of-gain.
Learn more about the series and speakers here.