Ask Us Anything (A Virtual Networking Event)
About this event
Happy Days,
Through our FutureDMD modules we have started to shape WHY you want to become a dentist and HOW to get there, but you may still have many curiosities as you head towards the future. It is common to be overwhelmed or feel a lack of guidance along your journey.
This is the exact reason why FutureDMD is presenting our very first "Ask Us Anything" event. Here are some reasons that make this networking event unique:
WHO?
This event will connect you with passionate dentists and dental students from across Canada and the United States, where you will be able to ask questions to help navigate your path into dentistry. Also an opportunity to network and interact with other pre-dental students around the world who is on the similar path. Whether you are a Highschool student, university student, current dental student, or even an internationally trained dentist, this event is for you!
WHY?
If you feel lost, confused, and overwhelmed in this trek to pursuing dentistry as a career, you're not alone. This networking event is designed to provide you with more claritiy and reassurance.
WHAT?
Topics of dicussion includes and not limited to:
Journey to dentistry, The good/the bad/the ugly, imposter symdrome, mental agility, succeeding in the career of dentistry, and how to be a happy dentist.
HOW?
Through an interactive format (Breakout Rooms and Live discussions), you will have the opportunity to directly interact with knowledgeable individuals on a virtual platform who are there to support YOU!
This customized event is based on feedbacks from hundreds of our FutureDMD students, and we are excited to have you join us on this special series.
**NOTE: We will be limiting the number of attendees to allow a deeper conversation**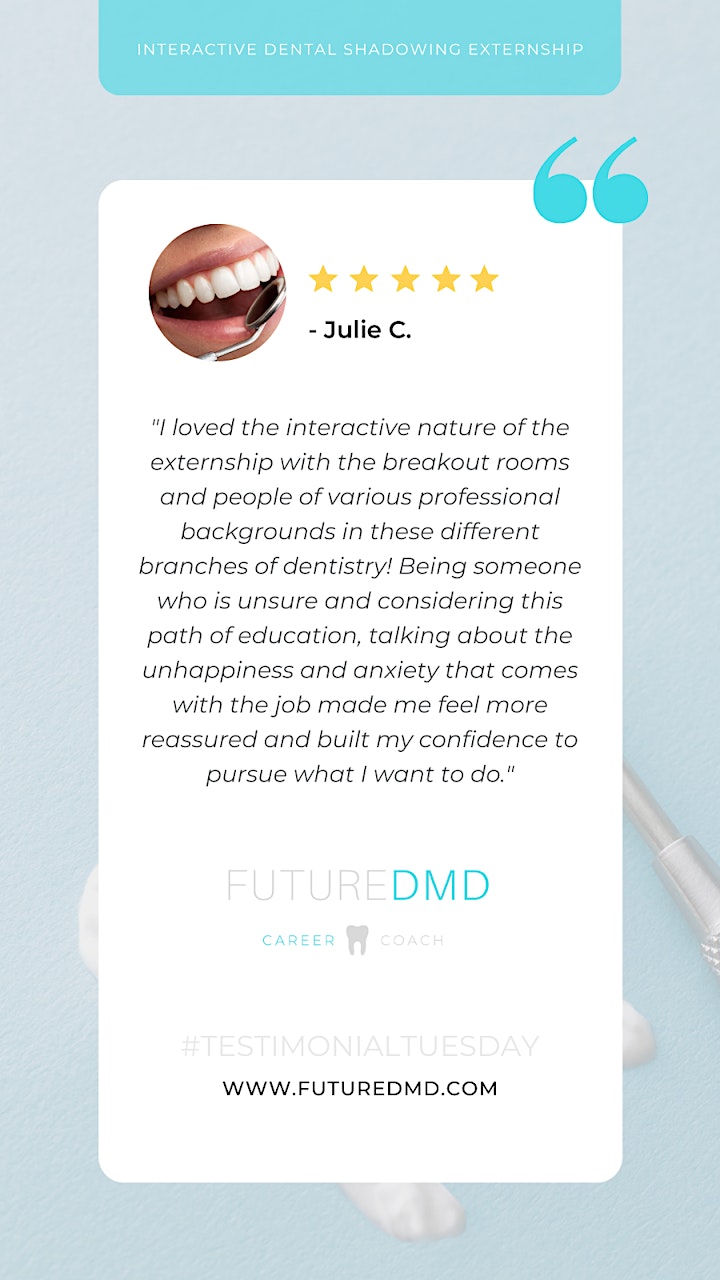 Fundraising
Portion of the proceeds will be donated to making a profound difference to someone around the world. (On top of the donations, Dr. Bruce will additionally match all donations made by everyone to double the impact.)
Currently we are fundraising to continue all efforts to supporting one more family in India every week who have been profoundly impacted by the pandemic. Many people are suffering around the world, especially families in the slum areas of Delhi, India, who have been devastated by CoVid-19 with no support from government or any charitable entities. Often $200-$250 is all a family needs to pay for rent, food and all necessities for an entire month.
(https://gofundme.com/f/feeding-families-in-delhi)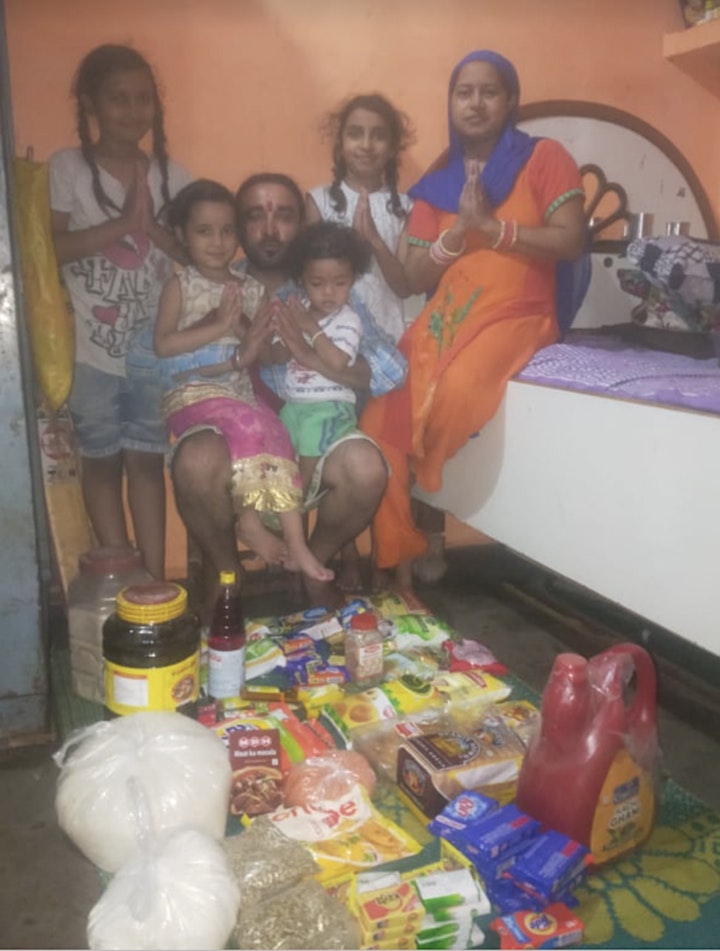 FutureDMD is a For Purpose organization, and our vision is about making a positive impact in this challenging world we all live in, one person, one family at a time.
You can follow the life-changing impacts on families we have made on FutureDMD website or instagram page.
NOTE: Once you have made a donation, you will be securing a seat this networking event. The Zoom link will also be provided in the follow up email order confirmation page under additional information. Registered participants will be verified upon entry.
We look forward to our mentorship journey together! See everyone virtually for this exciting networking event!
Best,
FutureDMD Team
futuredmd321@gmail.com
Instagram: @future.dmd