Description
ASM BC CHAPTER
3D Printing Seminar: Applications for Product Design & Manufacturing
Join your ASM BC Chapter, on Tuesday November 22nd, for a live session at Javelin's new downtown Vancouver office for a presentation by 3D Printing expert Dubi Finklshtein.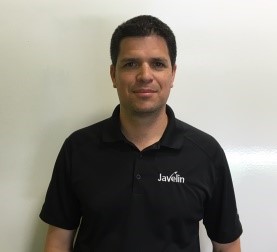 Dubi Finklshtein is a Director of Additive Manufacturing and 3D Printing for Javelin, known across Canada as a trusted partner in 3D technology. Dubi has 8 years of experience with Stratasys; world leader in 3D printing. His roles included customer support management, product marketing and business development in the HQ and the North American region. His broad range of experience in the 3D printing industry has made him a key contributor to the accelerated adoption of rapid prototyping technology throughout the North American market.
Dubi will be presenting on the Applications for Product Design & Manufacturing. Learn the latest Additive Manufacturing applications which will provide your company with a total solution to evaluate fit, form and function, and reduce your re-work budget.
The seminar will include:
What's new in the 3D Printing market
Product design and manufacturing applications
End use parts production
New Additive Manufacturing training course
Live 3D Printing demo & 3D printing room tour - see high-end Plyjet and manufacturing FDM printers
Q&A with Javelin's Director of Additive Manufacturing and 3D Printing
About Javelin Technologies Inc.
Javelin Technologies is a provider of technology solutions since 1997. We are experts in 3D design and have helped thousands of companies with solutions for mechanical design, electrical design and 3D printing. Large or small, we have the skills, experience and services to propel your organization to new heights so you can aim high.
Event Schedule:
6:00 PM Sign-in and Networking (canapés and refreshments provided)
6:30 PM 3D Printing Applications for Product Design & Manufacturing Presentation
7:15 PM Live 3D Printing Demo and Q&A