Description
ASM BC CHAPTER NOVEMBER TECHNICAL MEETING
Join us on Tuesday, November 13th for dinner at BCIT's Habitat Pub and our Technical Meeting. This month we are honored to have Charlie Loo as our distinguished guest speaker.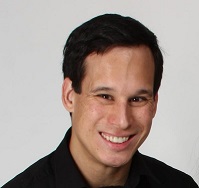 Bio:
Charlie Loo is the manager of the Testing and Reliability team at SWITCH Materials Inc. Previously, Charlie has worked as a testing and reliability engineer developing gaseous fuel injectors and electrowinning technology. SWITCH Materials is developing smart window technology that will allow a window to darken automatically in the sun and then lighten with the push of a button. Applications for this technology range from eyewear, transportation and architectural. In his current position, Charlie is responsible for overseeing most of the research, development and performance testing of the technology. Charlie has also been involved in helping to develop standards for testing this type of technology both with OEMs and with standards organizations such as ASTM and ISO.
Topic:
This presentation will introduce SWITCH Materials' technology and its potential applications. It will explore some of the challenges that the unique properties of the technology present when developing test methods to measure the performance and durability of the product in a repeatable and reliable fashion.
Event Schedule:
6:00 - 6:15 PM Registration & Networking (Habitat Pub, SE2 Building)
6:15 - 7:15 PM Dinner
7:15 - 9:00 PM Presentation and Discussion
ASM Members may be asked to show their ASM Membership number and Students may be asked to show their Student Card. Online registration will be open until Sunday, November 11th. Tickets will be an additional $5 if purchased at the door.
If you have any dietary considerations (ex. Vegetarian), please send your request to asmbcchapter@gmail.com with subject line "November Dinner - Dietary Consideration"
Thank you to our generous Chapter Sponsors:
MATEC, POWERTECH LABS, BUEHLER, ACUREN GROUP, ALLIED HIGH TECH PRODUCTS INC., SKC ENGINEERING, METLAB, and HOSKIN SCIENTIFIC

Useful Links: BCIT Burnaby Campus, SE2 Building
http://www.bcit.ca/map/
http://www.bcit.ca/parking/
http://www.translink.ca/