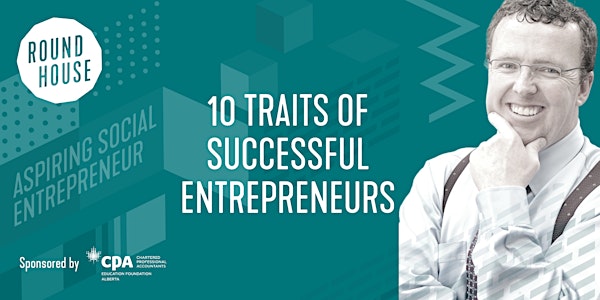 Aspiring Social Entrepreneur Series: 10 Traits of Successful Entrepreneurs
Event Information
Location
Roundhouse
11110 104 Avenue Northwest 11-159 Allard Hall, MacEwan University
Edmonton, AB T5K 1M9
Canada
Join us for the Social Entrepeneur Learning Series!
About this event
Session 2: 10 Traits of Successful Entrepreneurs Feb. 27 | Time: 1 - 2:15 p.m.
Presented by: Craig Elias (Entrepreneur-in-Residence, Bow Valley College)
Being an entrepreneur isn't easy. If you're just starting to embark on the journey of working for yourself, you're going to run into challenges. Here to be your guide is Craig Elias, Entrepreneur-in-Residence at Bow Valley College. Through his experience working with hundreds of entrepreneurs, Craig has observed the steps that successful entrepreneurs employ to move their business forward. In this three-hour session, he'll help you you'll identify what you are doing well, and get practical actionable tips on what you can do to improve your business. You'll walk away with a clear roadmap to making changes in your business.
Meet the Presenter
Craig Elias (Entrepreneur-in-Residence, Bow Valley College)
Chosen as Canada's #1 B2B Sales Expert by LinkedIn, Craig Elias is an award-winning entrepreneur, author and sought-after business advisor. Craig's first business idea was funded by a Tier 1 US-based Venture Capitalist in less than 12 months and went on to be named by Dow Jones as one of the 50 most promising companies in North America twice.
Craig has been a National Growth Advisor for the Goldman Sachs 10,000 Small Business Program in Boston, is on the advisory board for Nudge.ai (a software company started by a founder of Eloqua, which was sold to Oracle for $957 Million US), and is a mentor for the GrowthX Academy in San Francisco. He is currently the Entrepreneur-in-Residence at Bow Valley College in downtown Calgary and runs three different student pitch competitions - VentureQuest, INVENTURE$, and 150 Startups.
Series Background
If you are a student, entrepreneur, business owner and have a desire to explore how to use entrepreneurial initiatives to solve social problems and make a positive impact on society, the Aspiring Social Entrepreneur Learning Series is for you.
Instead of measuring success through profit alone, a social entrepreneur is guided by a triple bottom line — people, planet, profit. This series will introduce you to the basics of social enterprise and guide you through the process of turning your idea into a venture with social and environmental goals. It will also give you the tools and confidence needed to pitch to investors and secure the funding you need to make an impact.
You'll learn from thought leaders in social innovation and enterprise, and expand your network of fellow changemakers.
What will I get out of it?
Explore the concept of social entrepreneurship
Gain a better understanding of how you can use business for social good
Practical tools to help you move your social enterprise idea forward
New connections with other like-minded social entrepreneurs
Confidence to engage in social change initiatives
Sign up for the whole series (recommended), or individual workshops.
______________________________________________________________________________________________
The Aspiring Social Entrepreneur Learning Series is sponsored by the CPA Education Foundation Alberta. With a mandate to strengthen the future of the accounting profession in Alberta, the CPA Education Foundation supports business education and students, and the incubation of innovative ideas. Click here to learn more.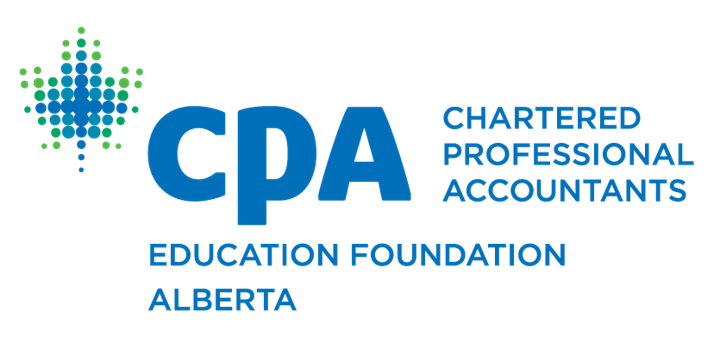 Date and time
Location
Roundhouse
11110 104 Avenue Northwest 11-159 Allard Hall, MacEwan University
Edmonton, AB T5K 1M9
Canada