ASQ Kitchener Section Meeting - Structured Problem Solving (A case study) - Dec 19, 2018

Wednesday, 19 December 2018 from 6:30 PM to 8:30 PM
Event Details
Presentation Topic: Structured Problem Solving (A Case Study)
Many organizations use structured methods for solving business problems. These methods range from the 8D approach developed by FORD and used across the automotive industry to the Corrective and Preventative Action (CAPA) method used in the regulated lifescience and healthcare industries.
Despite extensive efforts over the years to create efficient and effective problem-solving methods, many organizations are still challenged to achieve the desired results. Part of the difficulty in achieving success is a long-standing mental model that all problems have a root-cause. In fact, only problems structured as a simple causal chain yield a single root-cause. Most problems in nature and industry are usually much more complex, and require more thought and consideration to yield effective solutions.
In this presentation, Ken Myers will give you insight into a different way of thinking about problems. He will provide you with a roadmap that can guide you through the solution to a broad range of problems from the simple to the complex. This Stuctured Problem Solving roadmap has spent 20 years in continuous improvement while working with clients across the world, and has been audited and verify by leading regulatory agencies throughout the world without failure.
So, please join Ken as he takes you through an overview of a method that has built his career and the careers of many other supreme problem solvers. 
Speaker: Ken Myers
Title: President and Senior Consultant, Ascendant Consulting Service, Inc.
Ken has over 30 years industrial experience solving challenging problems in such industries as: oil and gas, microelectronics, medical device, pharmaceutical, bio-pharmaceutical, and vaccines manufacturing.   He has worked for such firms as: Hughes Aircraft Company, Eli Lilly, Guidant Corporation, and Baxter Healthcare Corporation. In his role as a independent consultant for over 10 years he supported such firms as: Abraxis Bioscience, Genentech, Pharmatech, Norvartis, Bayer Corporation, BP Americas, and Sanofi Pasteur.
Ken is trained and degreed in the fields of Physics and Engineering, and he is presently a Senior Member of ASQ holding certications as a Quality Engineer and Six Sigma Black Belt. During his 10 years with Baxter Healthcare he worked as a corporate Master Black Belt where he helped develop their Six Sigma Engineer program supporting 26 facilities globally as a trainer, facilitator, problem solver, and project manager. At present, Ken's lifetime multi-company support ROI exceeds 450M USD.
Time:
6:30pm – 7:00 registration, networking and refreshment

7:00pm - 8:30pm: Presentation
Location:
Conestoga College – Doon Campus – Room 3E19 (Same room of Sep and Oct meetings)
299 Doon Valley Drive, Kitchener, Ontario, N2G 4M4
Tel. 519-748-5220
From Homer Watson Blvd, turn onto Conestoga College Blvd

Turn Right at the first entrance (right after the Sports Fields)

Park in Lot 13A or 13B

Enter E-Wing Building through DOOR #6

Go up the stairs (on the left inside of Door 6)

Turn Right at the top of the stairs, then left to find Room 3E19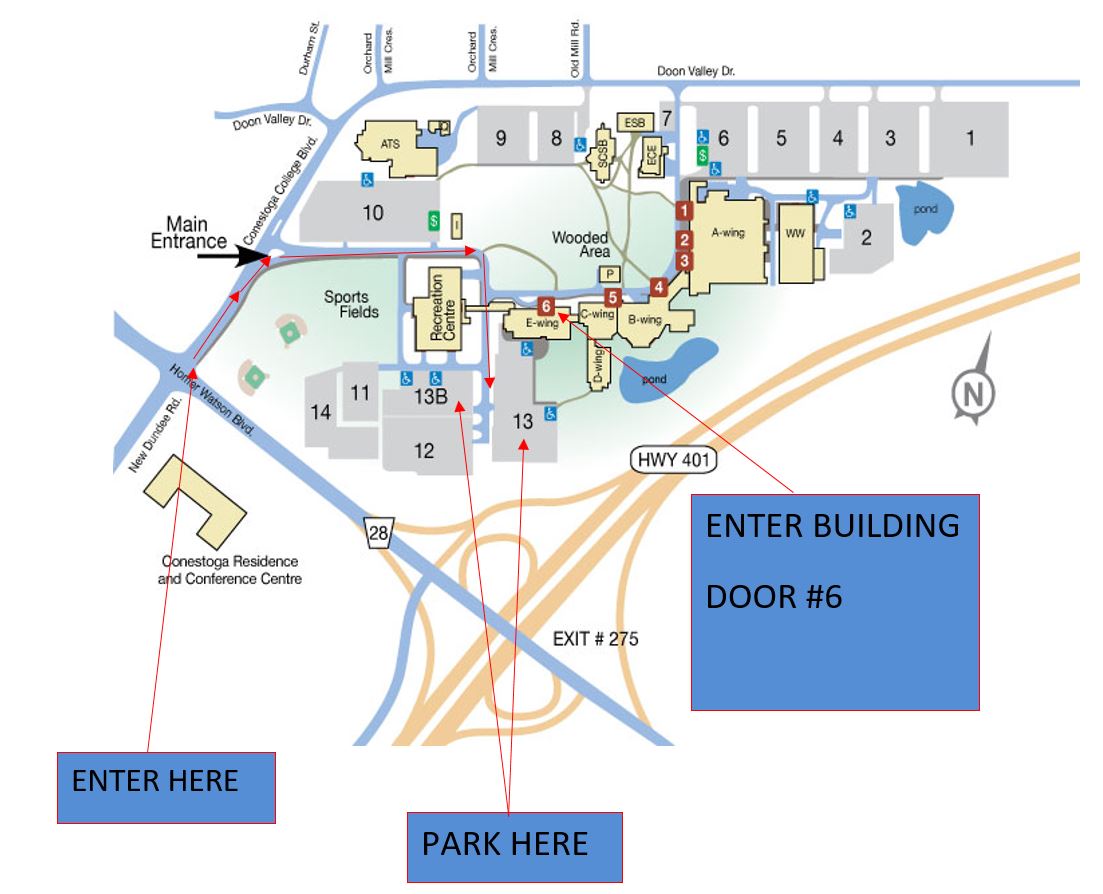 Looking forward to meeting you all at our event.
Danial Rooyani
Program Chair
When & Where

Conestoga College – Doon Campus – Room 3E19
299 Doon Valley Drive
Parking #13A or 13B, E-Wing Building, Entrance door #6
Kitchener, ON N2G 4M4
Canada

Wednesday, 19 December 2018 from 6:30 PM to 8:30 PM
Add to my calendar
Organizer
ASQ Kitchener (Section 405)
ASQ Kitchener has about 300 members from the Kitchener-Waterloo, Cambridge, Guelph, and Stratford areas. Run entirely by volunteers, we focus on creating value for our members by holding monthly events at little or no cost to section members and other attendees. 
ASQ Global
The American Society for Quality (ASQ) is the worldwide leader in the development, promotion, and application of quality and quality technologies for the quality profession and the private sector, for government and academia.
The ASQ's goals are to:
Create a greater awareness of the need for quality
Promote research and the development of standards
Provide educational opportunities to ensure product and service excellence through improved quality.
ASQ has operated in Canada since 1948; today there are 15 sections. We are part of Canada's quality network including such organizations as the National Quality Institute that operates the annual Canadian Awards of Excellence and SPIN (Software Process Improvement Network).