Lean Start-UP and Lean Healthcare in a pediatric emergency
About this event
18h30 Networking opportunity | Opportunité de réseautage
19h00 ASQ Montreal Section: Conference in English | Conférence en anglais (0.5 RU)
ASQ Montreal: Lean start-up of a centre for pediatric emergencies
Designing an organization that is grounded in lean philosophy, where we aspire for continued quality improvement, ask the 5 Why's, perform fishbone analysis, as well as pull fishbones from kids' throats is no easy feat. But that is what our lean startUP decided to do … create a workplace environment in which the mission remains focused on high reliability through deliberate alignment of values, principles, and systems. Easy it is not … and so I look forward to sharing our story, which has really only just begun, in hopes of triggering an awesome exchange of ideas.
As the saying goes, "together we can!"
____________________________________________
Concevoir une organisation fondée sur la philosophie lean, où nous aspirons à une amélioration continue de la qualité, où nous posons les 5 pourquoi, où nous effectuons des analyses en arête de poisson et où nous arrachons les arêtes de poisson de la gorge des enfants n'est pas une tâche facile. Mais c'est ce que notre startUP lean a décidé de faire... créer un environnement de travail dans lequel la mission reste axée sur la haute fiabilité grâce à un alignement délibéré des valeurs, des principes et des systèmes. Ce n'est pas facile...
C'est l'histoire de Up (centre d'Urgences Pédiatriques / centre for pediatric emergencies). Le premier centre d'urgences pédiatriques spécialisé en dehors d'un hôpital et proche de chez soi. Avec une équipe spécialisée et une vision innovante, nous visons à apporter un soutien efficace aux lignes de front de notre système de santé en augmentant l'accès à des services d'urgence de qualité pour les enfants et les adolescents. Tout cela ne fait que commencer. Le Dr Sasha a hâte de la partager avec nous dans l'espoir de déclencher un formidable échange d'idées.
Comme le dit le dicton, "ensemble, nous pouvons" !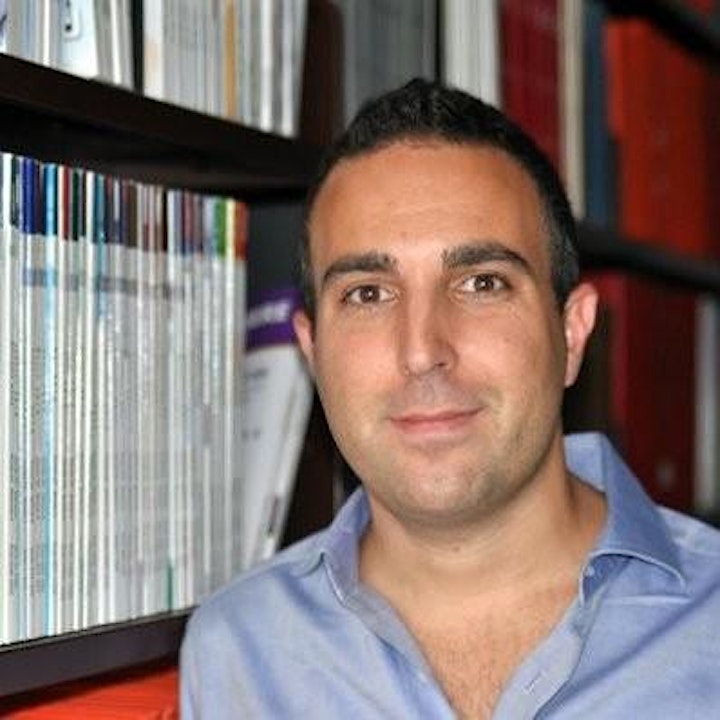 Dr. Sasha Dubrovsky, President and Co-Founder of UP Centre for Pediatric Emergencies, is Associate Professor at McGill University, Pediatric emergency medicine physician at the Montreal Children's Hospital - MUHC and Lean Six Sigma Black Belt with Abacus (Alex Boussetta).
___________________________
Le Dr. Sasha Dubrovsky, président et cofondateur d'UP, est professeur associé à l'Université McGill et chercheur associé à l'Institut de recherche du Centre universitaire de santé McGill. Il a obtenu une ceinture noire Lean Six Sigma avec Abacus (Alex Boussetta) et a publié un certain nombre d'articles sur la sécurité des patients et l'amélioration de la qualité, l'échographie au point de service (POCUS), les commotions cérébrales / maux de tête post-traumatiques et la médecine d'urgence pédiatrique. Par-dessus tout, c'est une personne avec qui il est agréable de discuter.
ASQ RU Recertification points:
Attendance will be worth 0.5 RU (Recertification Units) for ASQ. Certificate will be sent by email after the event to the attending participants.
La participation vaut 0.5 RU (Recertification Units) de l'ASQ. Le certificat sera envoyé par courriel aux participants après l'événement.
______________________
We will send you the link to the Zoom event with your registration confirmation and again before the event.
Nous vous ferons parvenir le lien pour la conférence Zoom avec la confirmation de votre billet et quelques jours avant l'événement.
For additional information/ Pour informations supplémentaires: event@asqmontreal.qc.ca
Organizer of ASQ Montreal: Lean start-up of a centre for pediatric emergencies
Established in Montreal since 1950, ASQ Montreal is part of the American Society for Quality and our mission is to promote and enhance the quality profession by providing support to our Section membership, offering information, educational programs and events, and promoting the awareness and value of quality in the community.
Établie à Montréal depuis 1950, l'ASQ Montréal fait partie de l'American Society for Quality et notre mission est de promouvoir et améliorer la profession de la qualité en appuyant les membres de notre section, en offrant de l'information, des programmes éducatifs et des événements, tout en sensibilisant et en faisant la promotion de la valeur de la qualité dans la communauté.