AssetPro.ca - Hosts "Total Asset Privacy & Asset Protection for Everyone" presented by Michael Clark of Masters Protection Group

Tuesday, 12 August 2014 from 6:00 PM to 9:00 PM (MDT)
Event Details
 ******************
FOR ONE NIGHT ONLY * FOR ONE NIGHT ONLY * FOR ONE NIGHT ONLY
 ASSETPRO.CA
is proud to host:
Total Asset Privacy & Impenetrable  Asset Protection for Everyone
Presented by
MICHAEL CLARK
        - CEO of Master's Protection Group (Chicago, Il), provider of the centuries-old Specialized Trust Strategy, and the leading global expert on legal, affordable yet impenetrable asset privacy and protection.
  Tuesday, August 12, 2014  (6:00 PM - 9:00 PM)
Light refreshments will be provided by gourmet suppliers in the foyer

 ******************
YOU WILL DISCOVER:             
       The #1 Secret of
      the super-wealthy…  

"OWN NOTHING; CONTROL EVERYTHING!"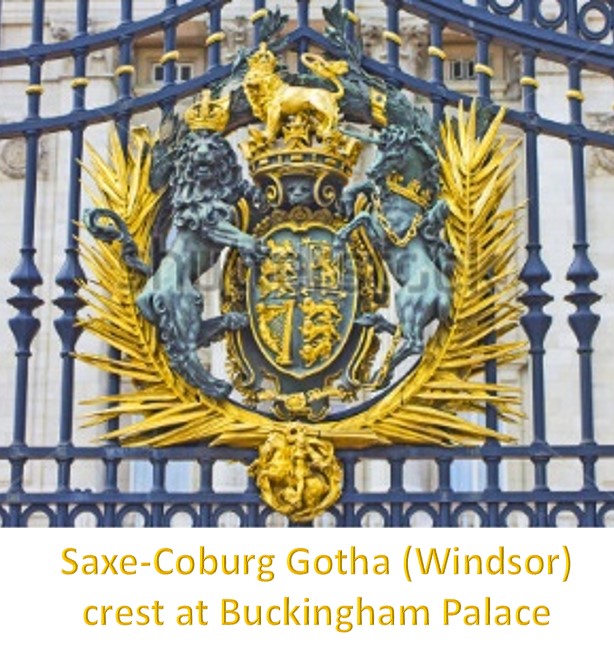 From the nouveau riche Trumps; Spielbergs; and others to the old money Rockefellers; Carnegies; and Morgans; to the ancient royal houses of Coburg-Gotha (aka, Windsor), Wettin and Hapsburg; and their powerful banksters, the Rothschilds, - people 'in the know' apply this centuries-old secret to protect and consequently multiply their wealth exponentially, for all their generations.
HOW? They simply know the law; their rights and the tried and true legal method to applying these in concert.
These very laws and rights have always been available to you as a resident or citizen of a commonwealth nation! You just didn't know them or their method of application… - until now!
********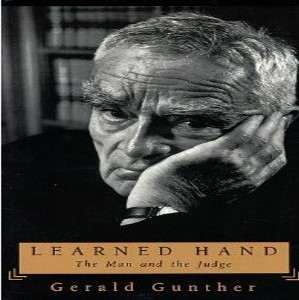 In 1934, Judge Billings Learned Hands insightfully wrote, "There are two systems of Taxation in this country: one for the Informed and one for the uninformed!"
"Any one may so arrange his affairs that his taxes shall be as low as possible; he is not bound to choose that pattern which will best pay the Treasury; there is not even a patriotic duty to increase one's taxes.
– Judge Billings Learned Hand, Helvering v. Gregory, 69 F.2d 809, 810-11 (2nd Cir. 1934)
********
YOU will join the ranks of the Informed
when YOU discover:
How to use the law to your advantage and access over 

450

LEGAL tax deductions not available to the average employee.
How to Permanently & Privately Protect Your Wealth from all lawsuits; frivolous personal injury claims; professional liability; credit vultures; ID theft; unfair CRA and tax liens; statutory fines like CASL; bank account freezes; ID theft; credit destruction; divorce, alimony; bankruptcy; foreclosures; business failures; excessive probate  fees; estate taxes; and much more...

Plus

– The Ultimate Estate Planning Tool for Baby Boomers!
---
Or, visit www.AssetPro.ca for more.
 Remember, "Wealth is neither created nor destroyed; it simply flows from uneducated investors to educated investors." That's how the rich get richer and the poor, poorer…- and the world keeps turning…
WEB SPECIAL: Attend for FREE with a food donation (suggested value $10) for the CALGARY FOOD BANK.
FAQs
Is parking available at the event?
Yes! Free parking is available.
What can/can't I bring to the event?
A food donation or cash contribution is required for admission.
Am I allowed to bring snacks for myself?
No food or drink is allowed within the actual theatre except for bottled water. Light refreshments may be served in the foyer starting at 6pm allowing socializing and networking opportunities with guests prior to the event.
Do I have to bring my printed ticket to the event?
Yes, please - so we can check you in more quickly.
When & Where

Cardell Theatre
180 Quarry Park Blvd SE
Calgary, AB T2C 3G3
Canada

Tuesday, 12 August 2014 from 6:00 PM to 9:00 PM (MDT)
Add to my calendar
Organizer
The Wealth Coaches are dedicated to promoting life-long learning and financial self-education to individuals and companies, so that they may know the Hidden Investment Strategies and Secrets of the Ultra-Rich that can serve to create multi-generational Monetary Wealth.
We are a financial consulting firm devoted to empowering clients to take their futures, wealth and legacies back into their own hands where it belongs, by educating them on the ancient strategies & secrets of money known to the super-wealthy.
The Wealth Coaches teach basic money mastery skills that will help you Save, Make, Protect, Manage, and Grow money over a lifetime. We utilize a suite of state-of-the-art financial wealth management tools, known as Core Services, that leverage digital technology to help clients put $400 - $900 a month back in their pockets.
As Wealth Coaches and Financial Educators, we teach people the Hidden Strategies and Investment Secrets of the Ultra-rich. We utilize hard asset investments such as Gold, Silver, Natural Fancy Colored Diamonds, Income-Producing Real Estate, Asset Protection Trusts, Debt Reduction Strategies, Benefit Programs, Life Insurance Products, Segregated Investment Funds, and Residual Income Programs to accomplish each client's financial goals. "Learn from History; Reap the Rewards!"
We consult to businesses and individuals alike, who want to earn more income, accumulate wealth, diversify their portfolios, and protect their assets from financial calamity. At Asset Pro, we utilize a Total Privacy and Impenetrable Asset Protection program known as the Specialized Trust Strategy that has been pioneered and perfected by the super wealthy over the last 600 years.
We coach, teach, mentor, and encourage our clients with the specific knowledge and personal development skills required to succeed. Training of the mind and spirit is a prerequisite for exceptional accomplishment in today's complex world.
We are the Calgary Regional Wealth Coaches and Financial Educators for Solid Financial Solutions Inc., based in Red Deer, Alberta. We facilitate financial education learning through seminars, workplace 'Lunch & Learns,' webinars and newsletters.
Solid Financial Solutions Inc. caters to investors of all kinds, from first-time savers to ultra-high net worth individuals and corporations. Our clientele typically seek to earn solid, monthly incomes from cash-flowing investments that also earn long-term capital appreciation such as gold & silver bullion, real estate, and Natural Fancy Colored Diamonds, without the inherent risks of the stock market, as evidenced since 2008.
We educate people on financial self-management. Our approach is comprehensive, drawing common sense links between real life events and their financial implications. The goal is to engage everyone in a straightforward process that will lead them away from procrastination, fear, confusion, and stress towards knowledge, competence, control, and peace of mind.
We begin our financial programs by utilizing debt-reduction programs, asset privacy and protection strategies, and health insurance and benefits programs to insulate our clients from financial attack or disaster. We objectively coach them in creating and managing their own personalized portfolios utilizing land, single family, multi-family, and commercial real estate-based investments. These portfolios feature diversification by company, location, project type, and length. They are excellent investment vehicles to utilize, not only cash monies, but also registered funds such as RRSPs, Spousal RRSPs, LIRAs, LIFs, RIFs, RESPs, Pension Plans, TFSAs, etc.
Contact our Calgary-area representatives at The Wealth Coaches to learn more.