Association of Administrative Professionals - January Dinner Meeting
Description

Destination: Wholeness
Amy Monea and Angie Payne are both certified Equine Gestalt Coaches who often join forces to offer healing and growth opportunities for youth dealing with mental health issues, professionals navigating a burn out, corporate teams, and those impacted by trauma. They typically partner with horses, who are masters of unapologetic, authentic, and congruent communication.
This 'Wellness Month' we will work towards renegotiating our relationships with our inner critics while Amy and Angie help to guide us towards a destination of self-compassion and wholeness.
---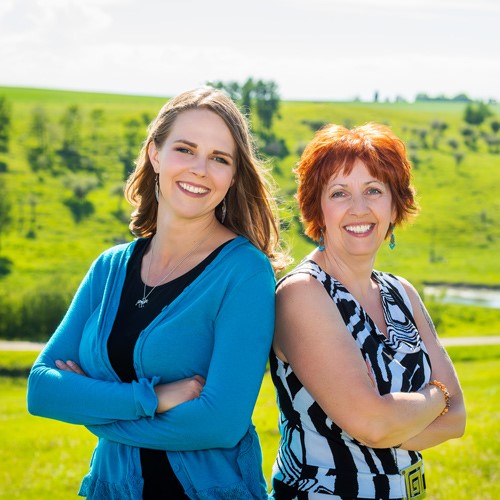 Angie Payne is the human behind Equine Enrichment. Her specialty is being able to sit with someone with love and compassion. Most of the time Angie tries to be more horse-like, meaning that she sees people for the beauty that is within and holds that vision until they can hold it for themselves. She doesn't see people as broken, she sees them as whole and well. She says the best thing about her job is when a person starts to see themselves as she and the horses see them.
Amy Monea has always been drawn to the beauty and the hearts of horses. From her days as a young girl on a farm, they never seemed too far away. Her first job was working on a farm with racehorses, she learned to assert herself with these powerful athletes and shared moments of pure connection and love. Amy began to dream of a place where troubled young people could come and find peace and meaning in the presence of horses. The dream of marrying her love of working with people and horses began to take shape, and Heard Wellness Through Horses was born.
---
DON'T FORGET YOUR LITTLE BLACK BOOK!
If you attended our fall dinner meetings, please bring along your AAP notebook and jot down your thoughts, conclusions, and new networking contacts.
Please note that all attendees who have their Little Black Books with them will be eligible to WIN a prize!
---
WE'RE ACCEPTING CLOTHING & ACCESSORY DONATIONS!
Our charity for the year is Making Changes, a program that has welcomed women in transition for over 30 years by providing resources that give them confidence as they establish themselves in the community, among their peers, neighbours, and a new life.

Donations
Making Changes accepts donations of gently used or new clothing sized XS to XL and plus sizes in these items. Feel free to bring your donations to a dinner meeting and the AAP Executive board will gladly donate on your behalf, or you can personally drop off your donations here.

Please direct any inquiries to our Event Coordinator, Lynda Bergeron.

---
FAQs
What are my transportation/parking options for getting to and from the event?
The Sandman is offering our group complimentary parking for the duration of our meeting, please see the front desk with your license plate number.
The Sandman is located on the downtown CTrain line. Guests traveling from the south or from the east will disembark from the westbound 7th Street station. Guests traveling from the north or from the west will disembark from the eastbound 8th Street station.
Do I have to bring my printed ticket to the event?
Not necessary, as long as you have a digital copy on your phone.
Refund & Cancellation Policy?
Attendees can receive refunds up to 7 days before the event start date. Tickets are transferable so we encourage you to pass on your ticket if you cannot attend. Cancellations made after the deadline will be invoiced.
Eventbrite won't refund the fee to the buyer when a refund request is processed. However, we will continue to refund the Eventbrite fee to buyers in cases where:
The event is cancelled by the organizer
The event has been flagged as fraudulent by our Trust & Safety team
This policy change will only impact events created after April 8, 2019.