Description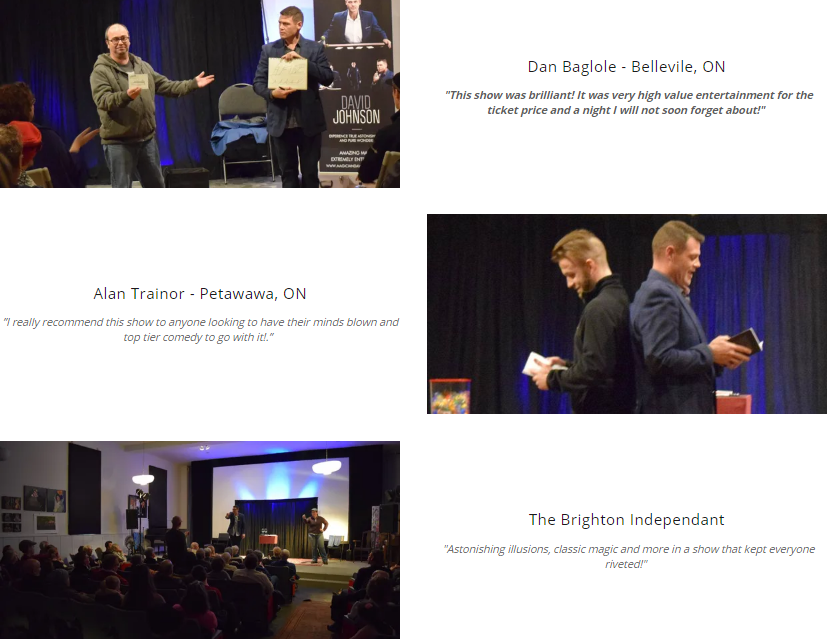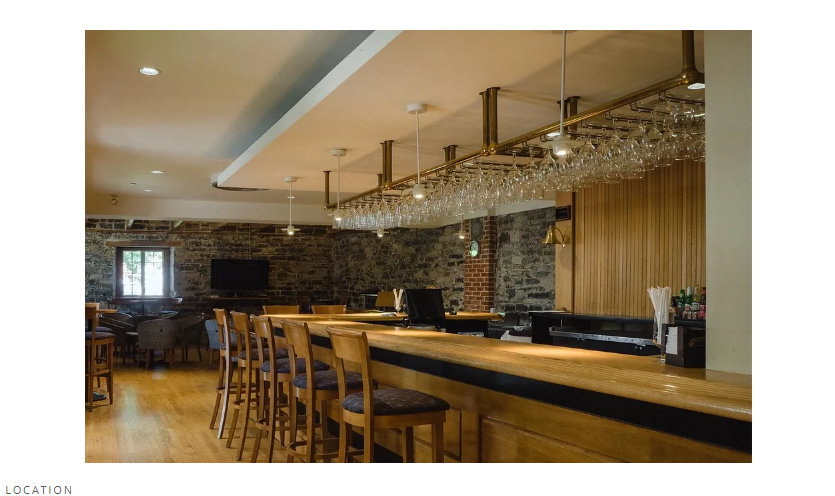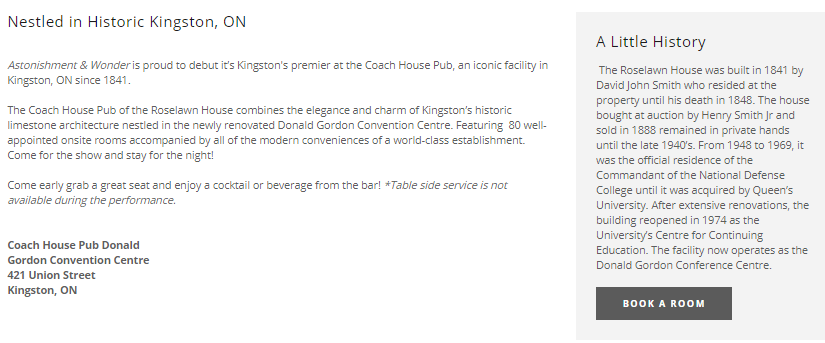 ABOUT THE SHOW
"Astonishment & Wonder" An Evening of Magic with David Johnson.
Ingraining uproarious comedy and unbelievable mysteries into each program, David Johnson creates a hilarious and unique presentation that never fails to blow the audience away. By blending the art of Magic with the study of psychology and human nature, with a disarming sense of humour the results are nothing less than pure Astonishment & Wonder!
David's newest show "Astonishment & Wonder" is an experience that is intelligent, interactive, sophisticated, witty and at times laugh out loud funny. David continues to perform his one man show to sold out audiences across the province.
"Astonishment &Wonder" is is a 75-minute program of innovative and theatrical sleight-of-hand magic, packed with incredible audience participation. Imaginations are captured and stretched to the breaking point, as your deepest thoughts are revealed and minds read. (NO not those thoughts!!!) Performed in a parlour setting for a small exclusive audience, in an intimate setting.
Each showing offers premium VIP seating that will allow 10 people the opportunity to become part of the show, if they wish, giving them a front row magic experience up close and like no other seat in the house.
Experience true Astonishment & wonder!
This show is designed for adults and is a perfect evening for a date with your special someone! *although this show would be enjoyed by anyone, persons under 16 are not permitted.
Tickets starting at $18.50 get YOURS now!