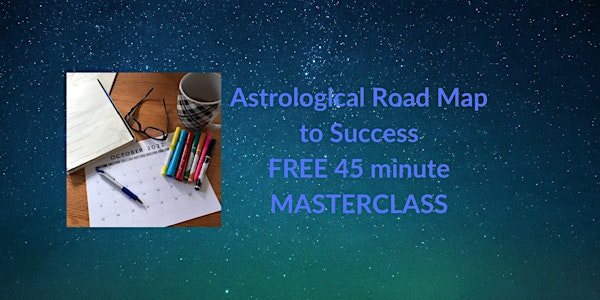 Astrological Roadmap To Success - FREE 45 minute Masterclass
You will learn how to use powerful, yet simple astrology hacks to launch, plan and promote your business workshops or retreats.
About this event
In this FREE 45 minute masterclass you will learn 3 basic principles about astrology that teaches you how to use specific planets in the sky.
-You will walk away with a deeper understanding of what each planet represent in order to apply to business planning.
-You will be able to implement this knowledge right away to enhance your business.
-You can apply these hacks over and over again whenever you need to pass down your knowledge to others.
(Value $296).