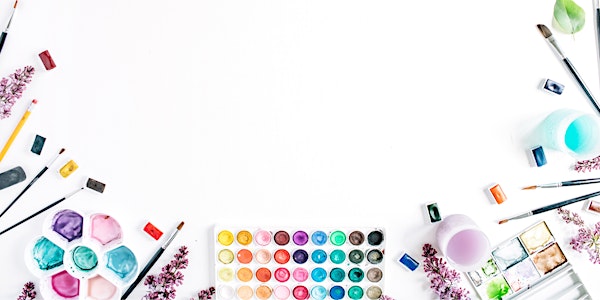 Atelier de créativité en arts visuels / Creative Visual Arts Workshop
Atelier de créativité en arts visuels / Creative Visual Arts Workshop
About this event
Atelier de créativité en arts visuels de peinture et dessin avec Lucie B. Bellemare. Cet atelier est une activité de la médiation culturelle qui est un projet avec la Ville de Shediac, le Centre de ressources et de crises familiales Beauséjour et l'Association acadienne des artistes professionnel.le.s du Nouveau-Brunswick
L'atelier aura lieu sur la plateforme Zoom.
Les ateliers sont gratuits et présentés bilingues.
Creative Visual Arts Workshop painting and drawings with Lucie B. Bellemare. T his workshop is an activity of the cultural mediation which is a project in collaboration with the Town of Shediac, the Beauséjour Family Crisis Resource Centre and the Association acadienne des artistes professionnel.le.s du Nouveau-Brunswick.
The workshop will take place on the Zoom platform.
The workshops are free and presented bilingual.
Diplômée en arts visuels, Lucie compte à son actif une vingtaine d'expositions en solo en plus de plusieurs participations dans des expositions de groupe au Canada. Elle offre aussi des ateliers de créativité où la peinture et d'autres médias facilitent l'expression créative, l'introspection personnelle, la découverte et le potentiel artistique des participants. Elle rejoint des publics de tout âge dans toutes sortes d'environnements, que ce soit scolaire, touristique ou en contexte d'entreprises ou de groupe sportif.
---
Lucie B. Bellemare is a visual artist and creative facilitator from Prince Edward Island. She graduated in Visual Arts and has about 20 solo exhibits as well as having participated in several group exhibits all over Canada. She also offers workshops focused on creativity where paint and other mediums are used to facilitate the creative expression, personal introspection, discovery and artistic potential of participants. She brings together people of all ages in a variety of settings: school, tourism, business, or sport groups.