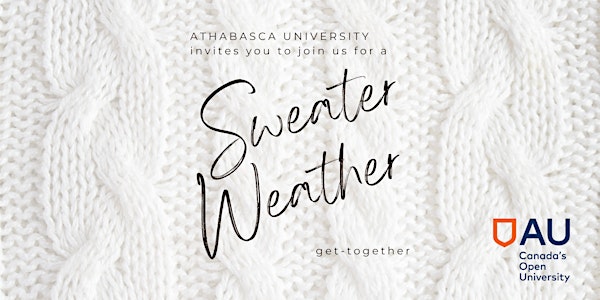 Athabasca University Virtual Sweater Weather Get-together
Team up with fellow students, alumni, faculty and AU staff for a virtual game night experience hosted by Weve!
About this event
Join us for the ultimate game night, where we'll gather alumni, learners, and AU team members to play winter-themed games perfect for both introverts and extroverts, trivia buffs and artists, casual competitors and those who get up and do victory dances.
Our virtual game show experience puts you on a team in a Weve game room with a live host and DJ. Your team earns points and competes for prizes while enjoying a whole variety of mini-games that include trivia, Pictionary, puzzles, scavenger hunt, name that tune, lip sync challenges, and more!
Post-show, prizes will be awarded to the winning teams and the winners from the live raffle wheel! Then connect with your new teammates, fellow alumni and learners, and AU team members one-on-one or in our hosted chat rooms.
Expect lots of collaboration, laughter, and magical moments!