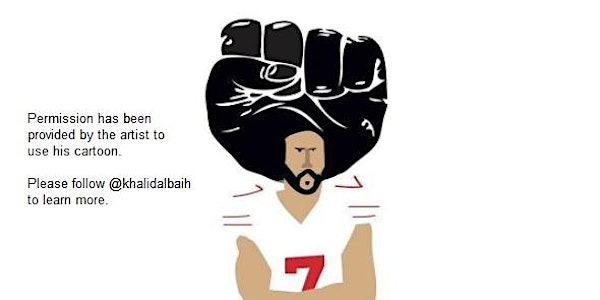 Athletes as Agents of Resistance and Change: Where are the Canadian Colin K...
Location
Liu Institute for Global Issues
6476 NW Marine Dr
Traditional, ancestral, and unceded territory of the Musqueam people
Vancouver, BC V6T 1Z2
Canada
Description
This event intends to foster dialogue around the role of athletes as agents of social change, and sport as a platform for social change. We will explore questions like: when has athlete activism been most and least effective?; is sport an appropriate venue for activism?; what are the risks for athletes engaging in activism and what 'counts' as activism?; what role does the media play?; and, what makes the current wave of activism possible?
Acknowledging the context for this forum, we would like to specifically explore these questions in a Canadian context. For example, where are the athlete-activists in Canada, what would we like to see them doing about issues like climate change and various forms of discrimination and violence -- and what kinds of contributions would we hope to see athletes make to, for example, Indigenous Lives Matter, Black Lives Matter, Idle No More, disability rights and LGBTQI2S movements? These questions are particularly pertinent in light of Donald Trump's recent critiques of Colin Kaepernick and other athletes who have been taking action..
Our panel consists of: 1) Tracie Léost, indigenous runner and activist from Manitoba who ran 115km to raise awareness about missing and murdered indigenous women and girls in Canada; 2) Shireen Ahmed, journalist and sports activist 3) Elisabeth Walker-Young, Canadian Paralympian; and 4) Dr. Patricia Vertinsky, Professor of sport history and physical culture in the School of Kinesiology at UBC.
A reception (7pm-8pm) will follow the event in the lobby of the Liu Institute.

---
Can't make it? LIVESTREAM the event here
(The link will be active starting at 4:45pm PST on the day of the event)
Questions for the panel? Tweet them using #Play4Justice, or please email your questions during the event directly to unacvancouver@gmail.com
---
For any questions, please contact Liv Yoon -- liv.yoon@ubc.ca