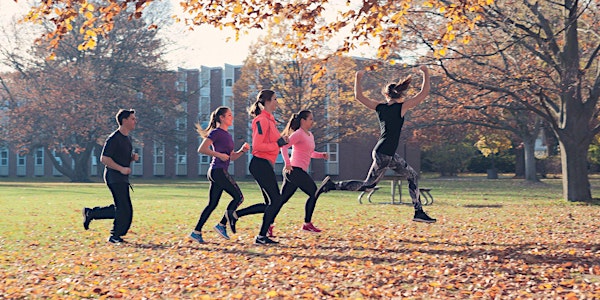 Athletics and Active Living at Glendon
Athletics and Active Living at Glendon
About this event
Learn more about our Glendon Athletic Club from the manager himself - Yerro! Give your brain a rest as you work out your body. As a student you have access to our 55,000-square-foot full-use fitness facility.Join a group exercise class, meet a friend for tennis or complete your solo weight-lifting routine in our exceptional facilities. You'll also find offerings such as swimming lessons, personal training and social tennis and squash events. Along with the health and wellness benefits, the club provides networking and employment opportunities to enrich your university experience.
-----------------------------------------------------------------------------------------------------------
Apprenez-en plus sur notre Glendon Athletic Club de la bouche du directeur lui-même - Yerro ! Laissez votre cerveau se reposer pendant que vous faites travailler votre corps. En tant qu'étudiant, vous avez accès à notre centre de remise en forme de 55 000 pieds carrés. Rejoignez un cours d'exercice collectif, retrouvez un ami pour jouer au tennis ou faites votre routine d'haltérophilie en solo dans nos installations exceptionnelles. Vous trouverez également des offres telles que des leçons de natation, un entraînement personnel et des événements sociaux de tennis et de squash. Outre les avantages en matière de santé et de bien-être, le club offre des possibilités de réseautage et d'emploi qui enrichiront votre expérience universitaire.