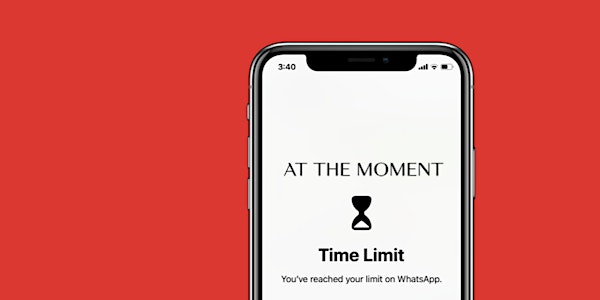 AT THE MOMENT celebrating WOMXN who are breaking boundaries, using their voices and embracing who they are. #atmwomxn
About this event
It's no secret that technology has changed our lives, but are we fully aware of the impact it's had on our relationships and our everyday? From socializing to dating to money making, it feels like social media is the center of our worlds. So what happens when you log off, or when you truly can't?
At The Moment will host a panel discussion exploring the impact of social media on our lives, from the way it's changed our behaviour and our relationships and what we can do to manage it. The audience will hear from a diverse lineup of womxn who each have a unique way of managing and balancing their online worlds.
Our Panelist:
Hima is a cultural producer, designer and emerging artist in Toronto. Her work centers the art of gathering, designing brave space, and translating human values and emotions into immersive experiences that shift our internal worlds. Her emerging art practice is exploring the intersection of performance and installation to tell stories rooted in identity, equity, healing and the contradictions in-between.
Nike Onile is an artist, small space expert and the Principal of 8OO SQ FT design firm. Despite her background in the sciences as a graduate of University of Toronto's Biotechnology Program, her keen eye and relentless passion to explore the humanity in design has earned her a reputation amongst a new generation of pacemakers shaping Canadian cities.
Anupa Mistry is a writer and producer living in Toronto. She is also the creator and host of Burn Out, a podcast about creative sustainability.
Moderated by Alica Hall Co-Founder of At The Moment
Location: private will be disclosed day of the event
At The Moment is committed to providing universal access to all of our events. Please contact info.atm.online@gmail.com to request disability accommodations. Advance notice is necessary to arrange for accessibility needs.