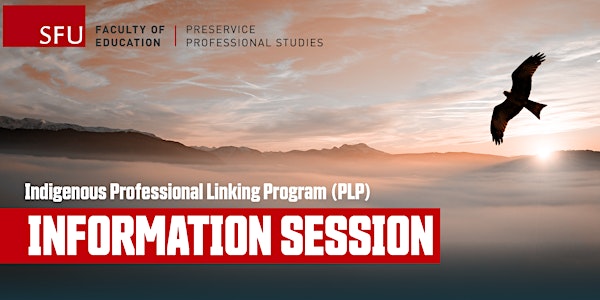 Attend the In-person Open Forum on the upcoming Indigenous PLP - October 19
Join us for an open forum on the upcoming Indigenous Professional Linking Program.
When and where
Location
345 5th St W 345 5th Street West North Vancouver, BC V7M 1K2 Canada
About this event
This session will provide prospective applicants a high level overview of the Indigenous PLP, while also providing space to gather your input and feedback regarding the program.
You will also learn about:
The history and structure of the program
The different program options
The admission requirements, including prerequisites
The application process
This session will be held at the Squamish Nation Employment and Training Centre (345 5th St W, North Vancouver, BC V7M 1K2) on Wednesday, October 19, from 4pm - 5:30pm.
About the PLP program
The Professional Linking Program (PLP) is a flexible teacher education program that enables working paraprofessionals — student support workers, para-educators (e.g., education assistants, child and youth care workers, counselors, settlement workers), independent schools educators, Francophone teachers working with letters of permission — to become certified as teachers in British Columbia. Additionally, the PLP is unique in that it enables students to pursue certification while continuing to work in their current roles, except for the long practicum semester.