ATTT 2015 - The 53rd Advanced Technology Think Tank

Friday, 5 June 2015 at 1:00 PM

-

Monday, 8 June 2015 at 12:00 PM (EDT)
Event Details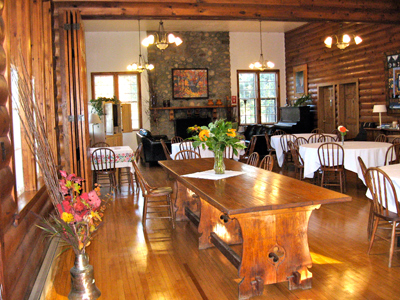 We cordially invite you the 53rd annual Advanced Technology Think Tank (ATTT) with a theme of "Technology For Tomorrow". It is organized to provide a forum for leading experts and specialists in productivity-enhancing technologies to meet and share.
The ATTT, co-started by author and educator Steve Krar over 50 years ago, is an opportunity to informally meet annually in a natural Northern Ontario setting to share concepts and new technologies among fellow colleagues and visionaries, on just how industry (and people) can become more productive to meet today's challenges.
As in recent years past, the event will be held again at the Chippawa Cottage Resort in Barry's Bay Ontario (just past Combermere, off Hwy 62, north of Bancroft) - about 3 hours from Toronto North East of Peterborough in the Madawaska Valley.
If you would like to attend in person, click here. Call this year's ATTT organizer Tom Gaasenbeek at 905-581-3718 (or e-mail at tomg@attt.ca) if you want to attend and if you would like to speak on a topic of your interest.
What's New:

This year we are again usng the long weekend approach so that people can really enjoy the natural Northern Ontario beauty unhindered by business concerns. It also allows a minimum time off of work and better focus when you are there we believe.
The Cost:
Although the cost of the conference is free, the meals and acoomodation will be about $300 per person for everything. The cottages house 4-6 people and have kitchens and separate bedrooms for each person. If you would like to be particular people please let us know or we will set you up with new friends.
~~~~~~~~~~~~~~~

53rd ATTT Long Weekend Conference Itinery

1. Friday - June 5, 2015
Arrive anytime after 1:00pm. Communal dinner at 6:00pm for those there early. Arrive when you can and check the room reservations in the main lodge.
2. Saturday - June 6, 2014
Breakfast at 8:00 am and sessions starting at 9:00am to 12:00pm. BBQ Lunch 12-1pm and session restart at 1-3pm. Free time 3-6pm, Dinner at 6:00 with even session at 7:30-8:30 pm and a special event.
3. Sunday - June 7, 2014
Brunch at 9:30 am - 10:30 am with Day 2 Sessions starting at 10:30-3:30 pm. Open time 3-6, Hot Dinner Sunday at 6-7:30 with a Planning Session to discuss the new ATTT Foundation and any special discussions at 7:30 until 9:00pm.
4. Monday - June 8, 2014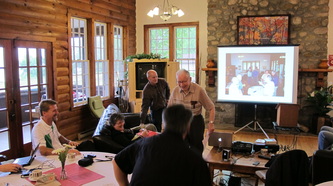 Come To Canada's Oldest TED.COM Like 
Technical Sharing Symposium 
-------

Resort E-Mail (For Don & Janet Dunn) : chippawa@igs.net
Jack Madrigal & His Band Saturday June 1, 2014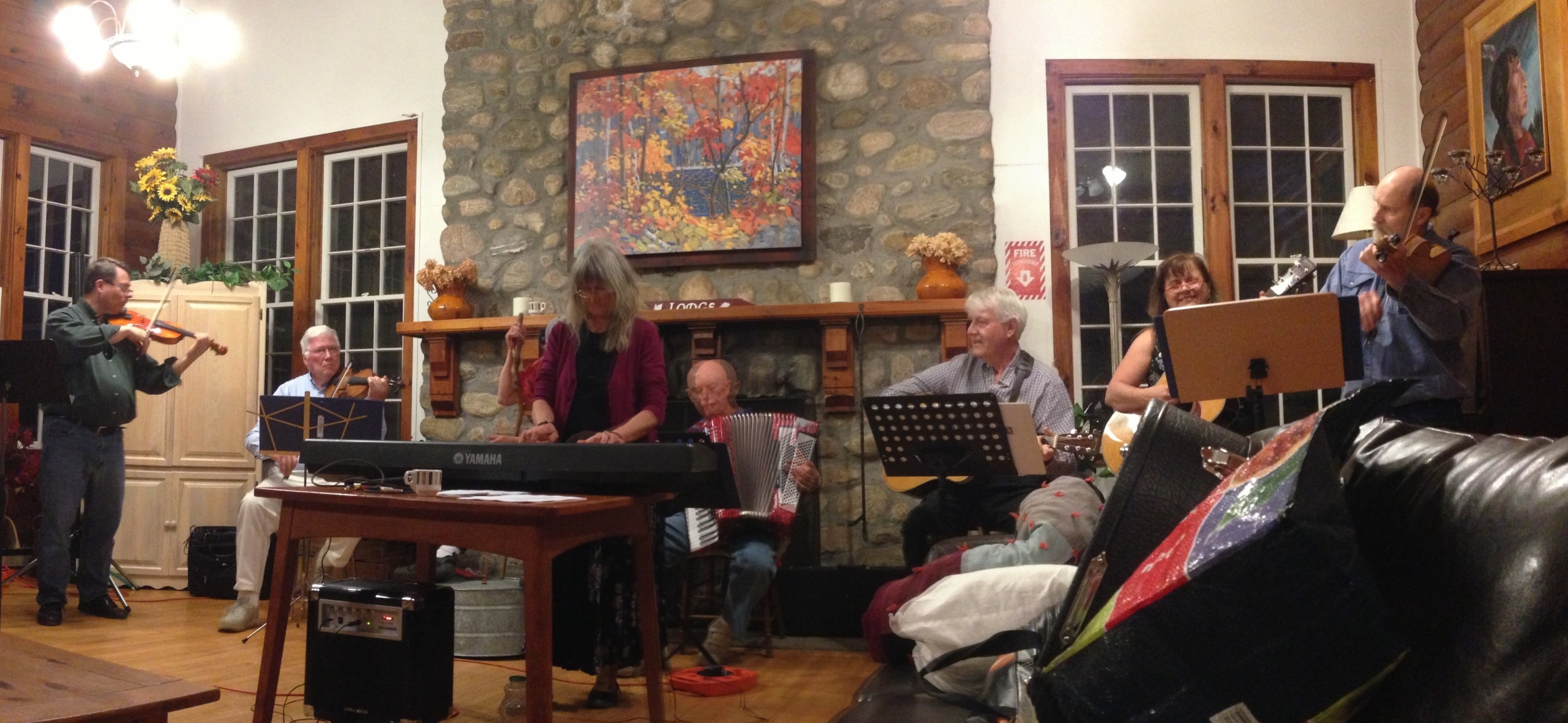 When & Where

Chippawa Cottage Resort, Barry's Bay ON
835 Chippawa Rd
Barry's Bay, ON K0J 1B0
Canada

Friday, 5 June 2015 at 1:00 PM

-

Monday, 8 June 2015 at 12:00 PM (EDT)
Add to my calendar
Organizer
Thank you for your interest in the Advanced Technology Think Tank. If you know of anyone else who may like to attend, either in person, or virtually, we gladly welcome them to join! Forward this email to them or sign them up directly with the link in this invitation.

ATTT 2015 - The 53rd Advanced Technology Think Tank