Looks like this event has already ended.
Check out upcoming events by this organizer, or organize your very own event.
ATTT 2019 - The 57th Advanced Technology Think Tank & Show

Thursday, 6 June 2019 at 5:00 PM

-

Friday, 7 June 2019 at 5:00 PM (EDT)
Event Details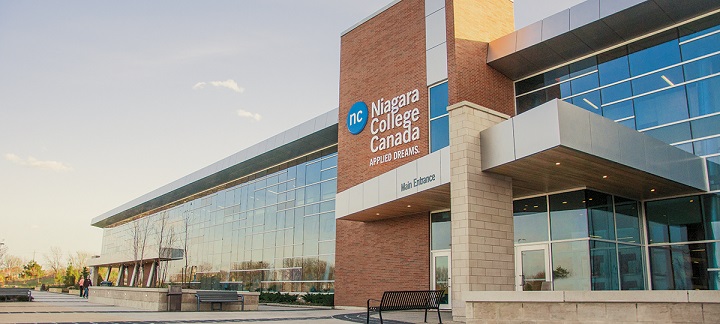 We invite you to the 57th annual Advanced Technology Think Tank (ATTT) Conference on June 6 & 7, 2019 at the Niagara College - Walker Advanced Manufacturing Innovation Centre in Welland, ON with a theme of ...
"Smart Manufacturing - Using Tomorrow's Technology Today"

The ATTT conference is organized to provide a forum for leading experts and specialists in productivity-enhancing technologies to meet and share. You will make new friends and learn new things. This annual conference will allow you to share what you are passionate about in a number of ways as well.
Co-founded in 1962 by renowned author, publisher and educator Steve Krar, our ATTT is an annual opportunity to informally meet in order to share concepts and new technologies among fellow visionaries to meet tomorrow's challenges. The focus has been on advanced manufacturing, advanced technology, advanced thinking, and education.
If you would like to attend in person, please reach out to our ATTT organizer Tom Gaasenbeek at 289-933-8503 (or e-mail at tomg@attt.ca) if you want to attend or exhibit please register in advance here at Eventbrite. Please come prepared to "touch, move, and inspire" people!
What's New:

This year the ATTT annual conference will be in Welland, Ontario at the Niagara College - Walker Advanced Manufacturing Innovation Centre. To add to the innovation, this year ATTT will be hosting 1.5 day event with a special Tesla Key Note talk at the Core student pub next to the Residence Hotel at Niagara College on Thursday night June 6 starting at 6:00 pm. As a special treat, we have "Quell The Swell" Band booked at the Core from 8-10, so try to make it for the free event. All are welcome to join us Thursday night for a celebration of community.
We will also have a tour of the Niagara College R&D lab facilities on June 7, compliments of our host Dr. Allan Spence. At the end of the conference, the ATTT founder's son, Alan Krar, has offered to host a BBQ reception at his home in nearby Fort Erie. 
As well, at lunch June 7 we have a special surprise that will be shared in the days to come.
Stimulating innovation is critical for being ready for the Advanced Manufacturing SuperCluster in the SW Ontario Region with as much as $200M in Federal funding for advanced in our sector. We are honoured to have Jean MacLean from NGEN to share with us details of how to get involved.
The Cost:
The cost of the conference is a nominal $150 CDN per person which includes the venue, equipment and conference meals payable in advance. If you want to come early on June 6, we have a special guest coming to talk about Nikola Tesla from  6:00 pm to 7:45 pm - namely Professor Emeritus Dr. Francis Lestingi from SUNY Buffalo. This is now a free event due to sponsorship. Also please come for the evening as from 8-10 we have the Quell The Swell band to entertain us. It will be a party for all you who come early.
We are getting a special group rate (use Code 9059 to get the special for $79.95 /night rate by May 27, 2019) with the onsite Residence Hotel & Conference at 110 Niagara College Blvd, Welland, ON L3C 7L4 - phone: 905-732-9700 - please book directly with the hotel by May 27th with this link HERE.
ATTT is a non-profit educational operation and tries to make access as affordable as possible as such this year we have a special deal for students. As well due to sponsorship again, students of NC are invited to attend on a first come, first serve basis as we only have a limited number of seats. Thursday night is open to everyone at The Core however...
~~~~~~~~~~~~~~~
57th ATTT Day Conference Lineup
Day 1:               Thursday - June 6, 2019
5:00-6:00 pm    - The Core Opens for Reception and Preregistration for the Conference
6:00-7:45 pm    - Dr. Francis Lestingi, Speaking about "Nikola Tesla - His Life & Impact"
8:00-10pm        - The party - Live Entertainment with the "Quell The Swell" Band
Day 2:               Friday - June 7, 2019

8:00 - 8:45        - Registration
8:45 - 9:00        - Opening Remarks - Tom Gaasenbeek, ATTT Executive Director
9:00 - 10:30      - Stage 1 - Keynote Presentations 
10:30 - 11:00    - Morning Break
11:00 - 12:00    - Stage 2 - Short Presentations
12:00 - 1:00      - Lunch (Special Surprise To Be Shared Later)
1:00 - 2:30        - Stage 3 - Niagara College Presentations
2:30 - 2:45        - Afternoon Break
2:45 - 3:45        - Stage 4 - Niagara College Lab Tour
3:45 - 4:00        - Wrap Up - Tom Gaasenbeek, ATTT Executive Director
5:00 - 8:00        - BBQ at Alan Krar's Home in Fort Erie
Come To Canada's Oldest "TEDx-Like" Technical Sharing Symposium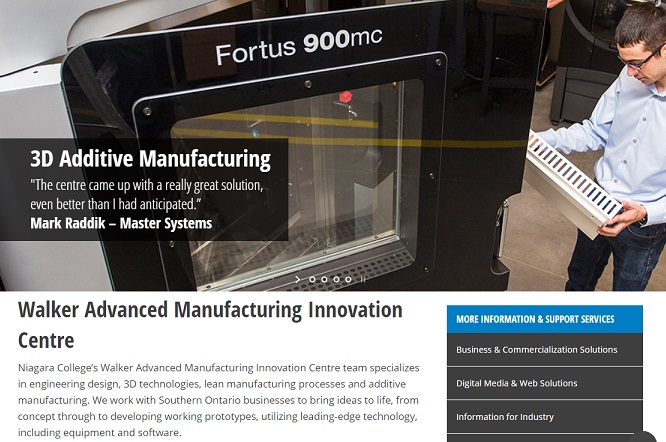 When & Where

Niagara College - Walker Advanced Manufacturing Innovation Centre
100 Niagara College Blvd
Welland, ON L3C 7L3
Canada

Thursday, 6 June 2019 at 5:00 PM

-

Friday, 7 June 2019 at 5:00 PM (EDT)
Add to my calendar
Organizer
Thank you for your interest in the Advanced Technology Think Tank. If you know of anyone else who may like to attend, either in person, or virtually, we gladly welcome them to join! Forward this email to them or sign them up directly with the link in this invitation.