Description
An Oasis for the Soul...

You are invited to join Cathy at Westminster Abbey for any one, two or all three of these special Soul Care Day Retreats.

This registration is for Wednesday, August 14th:
Celtic Spirituality - Exploring Nature as the First Word of God to Our Hearts

Prayer Practices Engaging with Celtic Poetry, Imagery and the Beauty of Nature
Our day will be inspired by the Celtic writings of J Philip Newell and his book; the Book of Creation, where he explores these topics inspired by the 7 days of Creation; The Light of God, the Wildness of God, the Fecundity of God, the Harmony of God, the creatureliness of God, the Image of God, the Stillness of God.
Time: 9:30am to 4:30pm
Cost: $ 125 + GST per day ($25 of ticket purchase is non-refundable, no refunds 7 days before event)

Meals not included, please bring your own bagged lunch, snacks and drinks.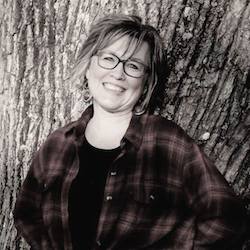 Cathy AJ Hardy is a singer-songwriter, poet & spiritual director & retreat facilitator.Rooted in Contemplative traditions, Ignatian & Carmelite spirituality, Celtic Christianity & Jungian psychology, Cathy wields together times of stillness, journaling meditations, experiencing nature, art, poetry, song and much more.For more information about Cathy: www.Cathyajhardy.com