August Jungle Gym Event/ Une activité de gymnastique

Sunday, 13 August 2017 from 1:00 PM to 3:00 PM (PDT)
Event Details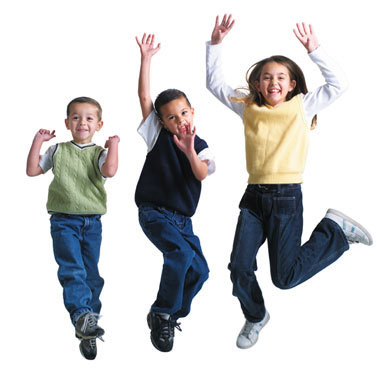 August Jungle Gym Event
Sunday, August 13th, 2017
 From 1:00 pm - 3:00pm (1 hour time slots)
 This is a family event to try out your gymnastics skills at Jungle Gym Gymnastics!
Please come with loose fitting clothing and long hair tied back for safety.
NOTE: Supervision of children/youth at this Social Learning Opportunity is the sole responsibility of parents/guardians and caregivers; childcare will not be provided.
  Due to allergies and sensitivities, please refrain from wearing perfume, cologne, aftershave, or scented products such as hairspray or lotion.
This event is sponsored by the Autism Ontario Potential Programme, in partnership with Ontario Ministry of Children & Youth Services and Autism Ontario – Sudbury Chapter
Une activité de gymnastique
Une invitation à profiter d'une activité de gymnastique en famille. Un maximum de 20 personnes par heure peut participer à cette activité; inscrivez-vous rapidement et réservez votre bloc de temps. Portez des vêtements confortables et, pour des raisons de sécurité, attachez vos cheveux s'ils sont longs. Venez vivre une formidable expérience et faire l'essai d'un nouveau circuit au centre Jungle Gym Gymnastics.
Blocs de temps disponibles : 13 h à 14 h et 14 h à 15 h
À NOTER : Des bénévoles francophones seront sur place pour accueillir les familles francophones.
Durant cette occasion d'apprentissage social, les parents, les tuteurs et les fournisseurs de soins demeurent les seuls responsables de la surveillance des enfants ou des adolescents; aucun service de garde n'est fourni.
Comme certaines personnes souffrent d'allergies et d'intolérances diverses, nous vous demandons de ne pas utiliser de parfum, d'eau de Cologne, de lotion après rasage ni de produits parfumés comme les fixatifs ou les lotions pour le corps.
Cette occasion d'apprentissage social est offerte dans le cadre du programme Potentiel, d'Autisme Ontario, en partenariat avec le ministère des Services à l'enfance et à la jeunesse de l'Ontario et la section locale de Sudbury, d'Autisme Ontario.      
When & Where

Jungle Gym Gymnastics
2167 Armstrong
Sudbury, ON P3E 2C6
Canada

Sunday, 13 August 2017 from 1:00 PM to 3:00 PM (PDT)
Add to my calendar
Organizer
General FAQ

1.) Do I need to print out ticket or email confirmations to attend this event?
For most of our events there is no need to print anything, unless the event specifies otherwise.  When you arrive at the event, you will have to check in at the registration desk.  You will be asked for your name and how many people are attending with you.  That's it.
2.) Do I need to bring proof of diagnosis?
No, not needed.  Again, just check in at the registration desk and enjoy the event.
3.) Is there a cost to attend this event?
Almost all of our events are free of charge because the cost is covered by Autism Ontario's Potential Programme, in partnership with Ontario's Ministry of Children & Youth Services and the local Autism Ontario Chapter.  If there is a cost, you will see it on the registration page when you select how many ticket you want.
4.) Do I need to be a member of Autism Ontario to register and participate?
No.  While membership does provide other great opportunities, events provided through Autism Ontario's Potential Programme are open to all families of children with ASD, under the age of 18, who reside in Ontario.
Contact info:
Sudbury, Sault Ste. Marie, North Bay & Timmins and surrounding areas
Lanah Hart-Veilleux
Bilingual Community Events Coordinator/ Coordonnatrice des événements communautaires
lanah@autismontario.com
705-677-4939
*******************************************************
Looking for events in other Northern/North Eastern Areas?
Parry Sound & Muskoka
Andrea Armstrong
Event Page -https://www.eventbrite.ca/o/autism-ontario-simcoeyorkmuskokaparry-sound-3313626144
Email - aarmstrong@autismontario.com
705-929-9670

Thunder Bay
Loni Rudnicki
Event Page -https://www.eventbrite.ca/o/autism-ontario-potential-programme-northern-region-thunder-bay-and-area-16920111458
Email - loni@autismontario.com
807 622-9713