Description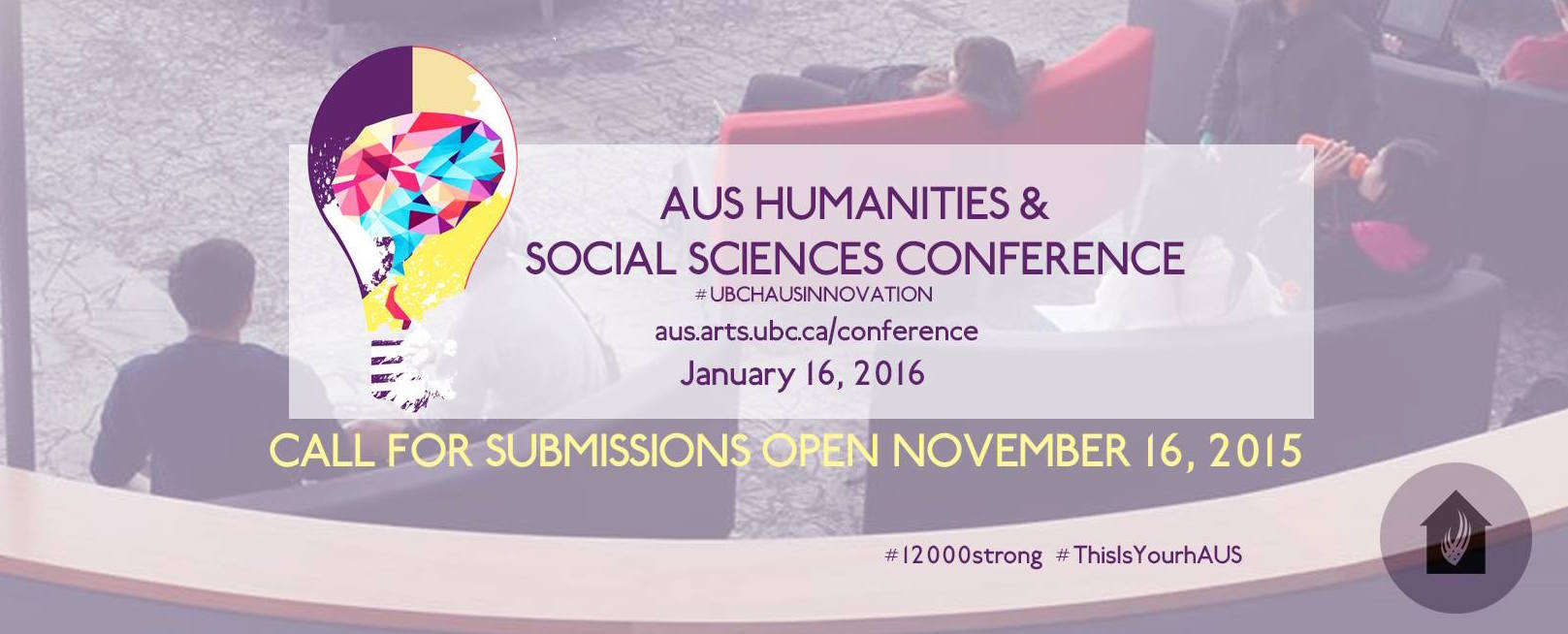 The AUS Humanities and Social Sciences Conference will take place on Saturday, January 16th, 2016. The conference will feature undergraduate research within Arts disciplines. In promoting undergraduate work, we hope to facilitate cross-discipline engagement among students and with professors as well as other community members interested in academic and intellectual research, and to highlight the contributions made by undergraduate students and the Arts in general.
The Last Lecture from 4:00pm - 5:00pm will feature Dr. Marina Adshade, Dr. Kevin McNeilly & Dr. Vinay Kamat!
Date and time:
Saturday, January 16, 2016
Doors open at 10:30am

Location:
AMS Student Nest
6133 University Blvd, Vancouver

For more details refer to: http://aus.arts.ubc.ca/events/conference/

Admission is free. Lunch and refreshments will be provided.