Sales Have Ended
Registrations are closed
Please contact Melanie Harvie at mharvie@taxpayer.com for ticket information.
Sales Have Ended
Registrations are closed
Please contact Melanie Harvie at mharvie@taxpayer.com for ticket information.
Description
The Canadian Taxpayers Federation (CTF) is pleased to invite you to an after work reception featuring Chris Berg, Senior Fellow with the Institute of Public Affairs (IPA) from Melbourne Australia. IPA led the successful campaign that ended that country's failed experiment with carbon taxes. As revenue hungry govenments across Canada look to expand their coffers, this exclusive event will detail what these tax policies look like in practice and why they were reversed.
About Australia's Carbon Tax:
In 2009 there was a political consensus that Australia needed to "lead the world" in action on climate change. Australian Prime Minister Kevin Rudd declared climate change "the greatest moral challenge of our time," and in 2011 the Australian government introduced one of the world's most ambitious carbon taxes.
The Australian public turffed out its then-Labor government for an opposition that promised to "axe the tax." The carbon tax was a major political issue for three election cycles, directly involved in five political leadership changes and, in July 2014, it was repealed in no small part by the efforts of the Institute of Public Affairs. It is a case study of poor policy making and the harm of energy taxation.
About Chris Berg:
Chris Berg is a Senior Fellow with the Institute of Public Affairs, the leading Australian think tank that researched and exposed the high cost of the Australian carbon tax. Berg is one of Australia's most prominent voices for free markets and individual liberty, and a leading authority on over-regulation, economic freedom and civil liberties. He is author of five books including In Defence of Freedom of Speech: from Ancient Greece to Andrew Bolt and The Growth of Australia's Regulatory State.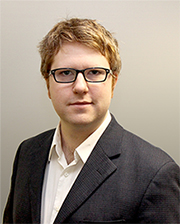 About the Event:
Please join us Monday December 5, 2016 at the Petroleum Club in Calgary for an after work reception beginning at 5:00PM. There will be a cash bar and light appetizers served.

About the Tickets
General tickets are available to CTF supporters and the general public. If you are a member of the CTF's Taxpayers Caucus, a code is available for complimentary admission for you and a guest. If you do not have the code, please email mharvie@taxpayer.com. For information on joining the Caucus, please visit http://taxpayer.com/supporters/the-taxpayer-caucus/.
If you cannot attend, please consider donating a ticket to a student. The CTF will find worthy students to attend in your place.
Thank you for your support of the Canadian Taxpayers Federation.
Thank You to our Generous Sponsors: