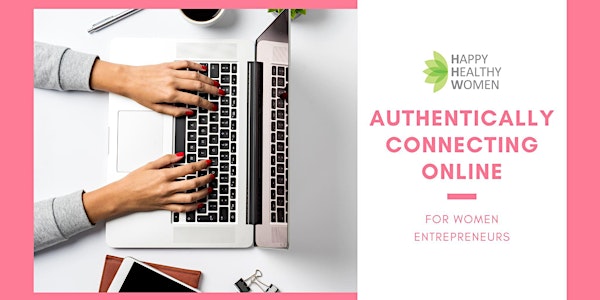 Authentically Connecting for Women Entrepreneurs - HHW Guelph
Are you an entrepreneur who needs her own networking tribe? Then this is for you!
About this event
We come together to share, inspire, motivate, brainstorm and connect with like-minded women supporting and lifting each other up as we work towards our goals.
Some of the most heartfelt and inspiring connections are made in our Happy Healthy Women (http://www.happyhealthywomen.ca) gatherings. We believe in cultivating these dynamic connections by creating a container that holds space for sharing about your business, supporting others with theirs, and being inspired by other like-minded women. Our authentically connecting for entrepreneurs is aimed to awaken and inspire all that is already present within you!
Each 4th Wednesday of month we meet to support one another, brainstorm & help each other grow our businesses!
Each meeting will begin with a brief introduction of you & your business. You might also want to share what your hoping to get input on during our time together.
Next we'll take some time to review the goals we set from the previous month. Accountability can be key!
We'll follow this up with a Round-Table open discussion; you are encouraged to participate freely so we can all learn from each other.
Finally we'll close our meeting with an update on upcoming HHW Events. Trail Blazers are welcome to share any of their events as well (not a Trail Blazer yet? Drop me a line!)
Looking so forward to having you join us!
See you online!
Anne Caissie
Branch Director for Happy Healthy Women - Guelph, ON