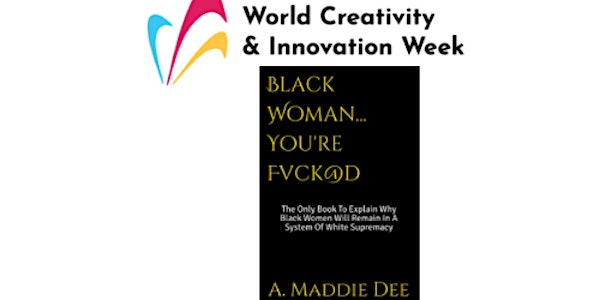 Author A. Maddie Dee Interview w/ World Creativity and Innovation Week
Join Author A. Maddie Dee As Her Book ls lntroduced Globally From The "World Creativity And Innovation Week" Platform.
About this event
Black women are exhausted...and we are waking to the reasons why. Our mental and physical well-being are begging us to stop, put down the fight, recalibrate, and embrace the peace of mind that comes with the acceptance of our collective condition.
Get ahead of "The Awakening" curve with clear concepts from A. Maddie Dee's controversial, thought-provoking, and polarizing debut non-fiction #book: "Black Woman...You're Fvck@d The Only Book To Explain Why Black Women Will Remain ln A System Of White Supremacy".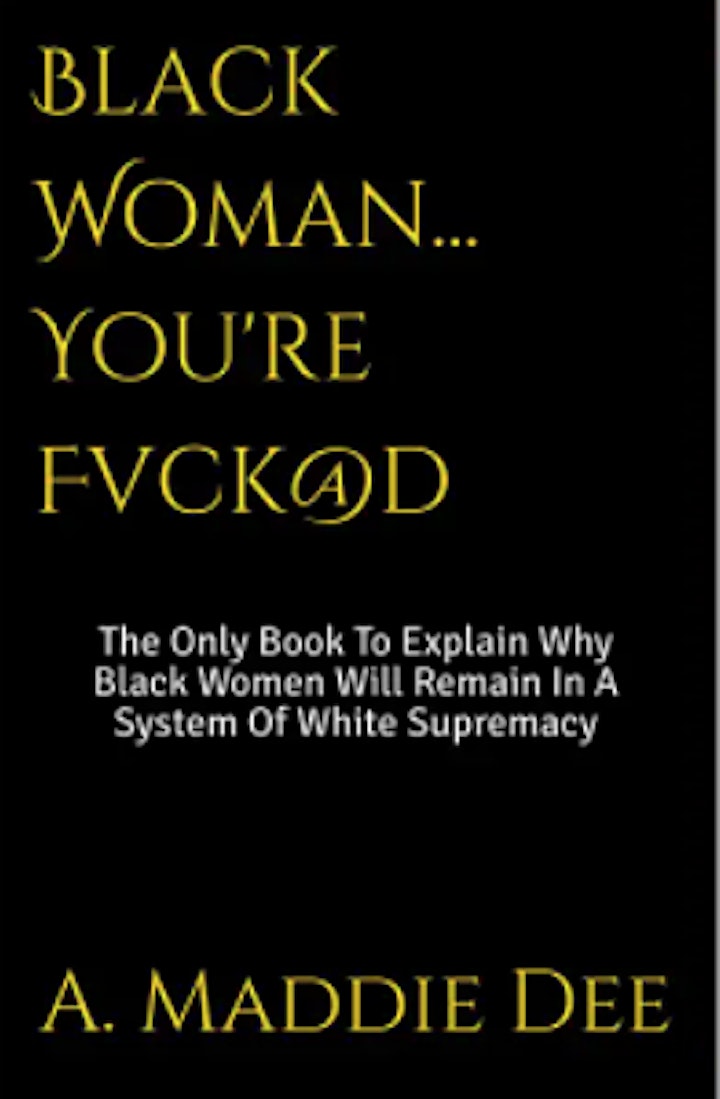 Headlines Of Published 5-Star Reviews From Emotionally Mature Black Women, lnclude:
"This is a Great Read! Would highly recommend it!"
"Truly Sobering…"
"Fabulous book and not for pick me's, mammies and the *concured"
"VERY RETROSPECTIVE"
"Good read, but very heavy"
"R.I.P. Black Women's Brainwashing!"
"Eye Opening"
*As written on Amazon.com
Don't miss this exclusive opportunity to hear directly from the first-time #author, as she joins the World Creativity and lnnovation Week Platform, for a 1-to-1 interview, Thurs. May 19/22 from 1:00pm to 2:00pm EST.
And Remember: Disagreeing ls Not The Same As Disproving
#undisputed